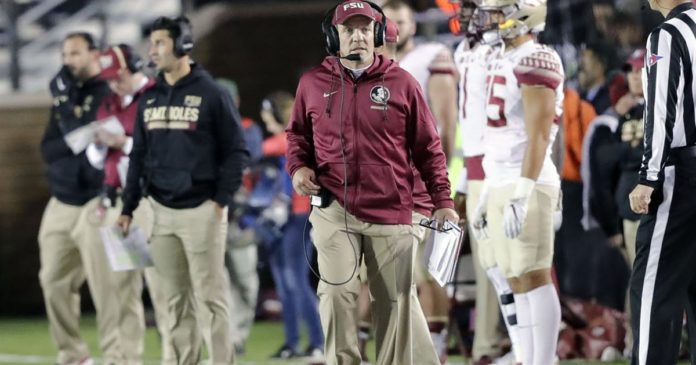 According to a source on the Florida State University staff, Jimbo Fisher is staying at FSU and is not going to Texas A&M.
Fake news circulated that Jimbo Fisher was to make a press announcement at 9am today that he was leaving FSU, which of course didn't happen.
As the USA Herald reported first, it is confirmed that Jimbo Fisher is staying at FSU.
Why Fisher's Reticence?
It's no secret that Fisher has advocated for additional resources from the FSU Athletic Program to enhance the program.   Our source reports that Jimbo Fisher is leveraging the opportunity at Texas A&M to negotiate a larger budge for the Seminoles Football program, which will be used in part to attract better assistant coaches.
That's likely why Fisher had little to say when asked about speculation that he could be Texas A&M's next coach.
"I never comment on jobs," Fisher told the The Jeff Cameron Show on Monday morning. "My focus right now is playing this game against ULM (Louisiana-Monroe) and playing our season."