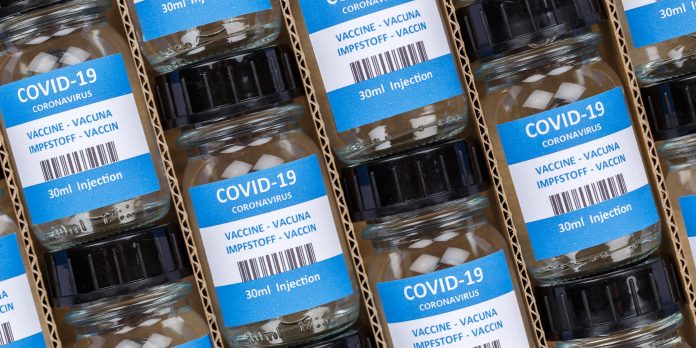 From almost the inception of the COVID pandemic, health officials stated that a COVID vaccine was the key to back to normal. Yet, even with more than 50% of U.S. citizens fully vaccinated, health officials keep moving the goalposts.
Towards the end of July, the CDC reversed their previous guidance which stated that vaccinated people didn't need to wear face coverings. The CDC stated that due to the delta variant, vaccinated folks should mask up after all.
Over the past several weeks, there are growing reports of people being hospitalized and dying due to COVID…even with their fully vaccinated status. Some new Labor Day COVID statistics also provide troubles for people promoting the vaccine as the end all be all.
The truth about COVID data and COVID vaccines
According to Johns Hopkins University, COVID cases for Labor Day 2021 are 316% higher than they were for Labor Day 2020. Meanwhile, hospitalizations stemming from COVID have a current 158% surge. Virus deaths also remain almost two times as high.
Right now, about 176 million people in America are completely vaccinated; yet COVID cases of today rival those seen one year ago. Something doesn't add up and more folks are realizing this.
Many people are notably pointing out that the COVID vaccines do not stop infection or transmission. They also aren't stopping some fully immunized people from still dying due to the virus. Now, health officials maintain that delta and mu COVID variants are more immune to vaccines and antibodies.
The failure of COVID vaccine mandates
Biden, leftist leaders, and health officials are rallying behind and pushing vaccine mandates. However, this isn't going over well either.
There is a direct relationship between the rise of COVID vaccine mandates and the surge of resistance against these mandates. At this time, America's first responders are coming out in droves against COVID vaccine mandates.
Some health officials have also faced job termination, due to not getting the COVID vaccine. Following this, there are subsequent reports of healthcare facilities showing less eagerness to implement COVID vaccine mandates and possibly lose staff when they're necessary.
In other news, the healthcare community is now rushing to get COVID booster shots into the arms of Americans.