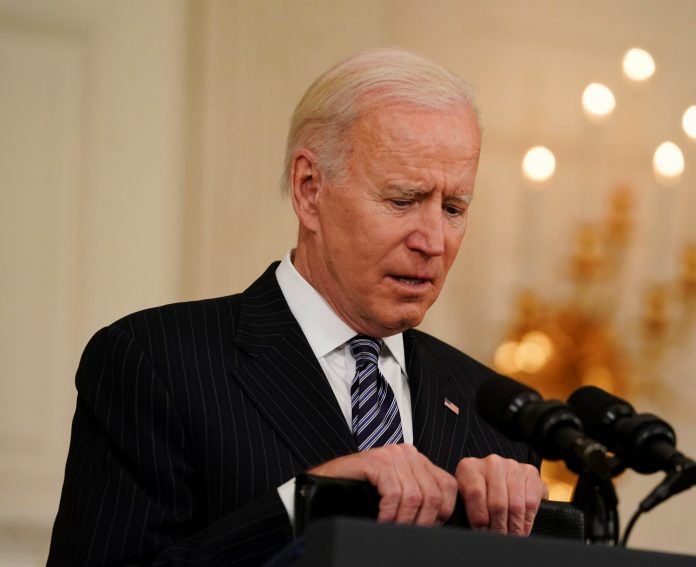 President Joe Biden approved major disaster declarations for the states of New York and New Jersey following disastrous flooding caused by Hurricane Ida.
Last Wednesday, the storm generated a catastrophic tornado outbreak and flash flooding in the Northeastern United States. A total of 71 deaths related to storms have been recorded in nine states as of September 4.
Hurricane Ida claimed the lives of 18 people in New York and 27 people in New Jersey. The United States suffered at least $50 billion in damages due to the storm.
Pres. Biden's action on Monday means federal financial assistance will be available for individuals affected by Hurricane Ida in New York and New Jersey.
According to the White House, federal assistance includes "grants for temporary housing and home repairs, low-cost loans to cover uninsured property losses, and other programs to help individuals and business owners recover from the effects of the disaster."
State, tribal, and eligible local governments and certain private nonprofit organizations may also obtain federal funding for emergency work, repair, and or replacement of facilities damaged by Hurricane Ida. The federal funding is available on a cost-sharing basis.
The President's major disaster declarations cover the counties of Bronx, Queens, Kings, Richmond, and Westchester counties in New York and the counties of Bergen, Gloucester, Hunterdon, Middlesex, Passaic, and Somerset in New Jersey.
New York Gov. Hochul and New Jersey Gov. Murphy thanked Pres. Biden's swift action
In a statement, New York Governor Kathy Hochul thanked Pres. Biden and  Federal Emergency Management Agency (FEMA) Deanne Criswell for their speedy approval of a major disaster declaration.
Based on an initial assessment, Gov. Hochul said Hurricane Ida caused more than $50 million in damages to public infrastructure and property in New York. The storm also destroyed more than 1,200 homes.
"I saw the devastation of New Yorkers who lost so much from this storm, and I pledged that we would do everything in our power to help them rebuild," said Gov. Hochul.
On the other hand, New Jersey Gov. Phil Murphy also expressed his gratitude to Pres. Biden for his "swift response" to the state's request for a major disaster declaration. He said, "we will now have access to essential federal support to help New Jerseyan recover from Tropical Storm Ida."
Gov. Murphy added, "We're working with the federal government to get additional counties added and New Jerseyans the support they need." his administration launched a data collection portal for those affected by the storm outside of the six counties covered by the major disaster declaration.
"This portal will ensure we are ready to get federal dollars into hands as quickly as possible," according to the New Jersey governor.
————————————
Have a story you want USA Herald to cover? Submit a tip here and if we think it's newsworthy, we'll follow up on it.
Want to contribute a story? We also accept article submissions – check out our writer's guidelines here.