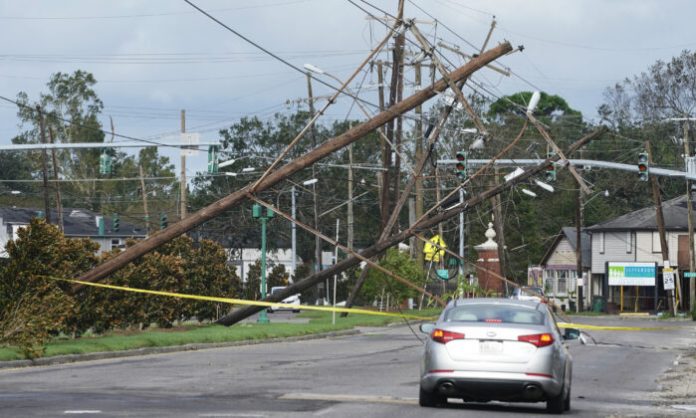 On Monday, Louisiana governor, Bel Edwards, acknowledged there is widespread catastrophic damage left by Hurricane Ida. And he says that there is an urgency to continue search and rescue operations. 
Although Hurricane Ida has been downgraded to a tropical storm, it made landfall as a Category 4. And had high winds at between 130 and 156 mph.
Search and Rescue efforts continue
A number of apartment buildings were partially collapsed by the storm.  And it is feared that residents may be trapped by the debris. Governor Bel Edwards explained that the damage occurred  "during the height of the storm and there was no way to go out and respond to those calls."
"That's happening now. And we're going to be getting information throughout the day that I fully expect the confirmed death total to go up considerably," he added.
The goal is to save as many people as possible. And sadly to find out who didn't make it through the storm.
Bel Edwards Monday Update
A message to Louisiana in the wake of #HurricaneIda. #lagov #Ida pic.twitter.com/3JfJFEbFxr

— John Bel Edwards (@LouisianaGov) August 30, 2021
"We know that individuals are out there waiting to be rescued because their homes are not habitable. Many places, we have floodwaters that are encroaching upon those homes," the governor told Louisianans.
"Please understand we're going to be in a life-saving mode, doing search and rescue as the first order of priority, and then we will transition to all these other things," he added.
Thousands of people have been sent out to do the search and rescue work. And they are equipped with 195 high-water vehicles, 73 rescue boats across south Louisiana, and 34 helicopters from the Louisiana National Guard are supporting search and rescue missions.
5,000 Louisiana National Guard members have been activated to assist. And Sunday night about 2,000 Federal Emergency Management Agency (FEMA) employees were deployed to the state.
The governor also called on citizens to check on their neighbors. And make sure elderly family members are okay. And to help to rescue more people.
Widespread power outages
"The second priority is making sure that our hospitals are able to continue to function because we have electricity issues all throughout southeast Louisiana," the governor said.
All of New Orleans is without power.
Bel Edwards said that one million home and business accounts have no electricity. And that means "it's probably closer to 2 million people without power right now."
In the state's largest response ever, 20,000 linemen were working to restore power on Monday.
All eight power transmission lines into New Orleans are out of service. But some of them may have less damage and be more easily repaired.
At the governor's request, President Joe Biden approved a disaster declaration for Louisiana. And it is probable that more FEMA personnel will be sent to the state to help.