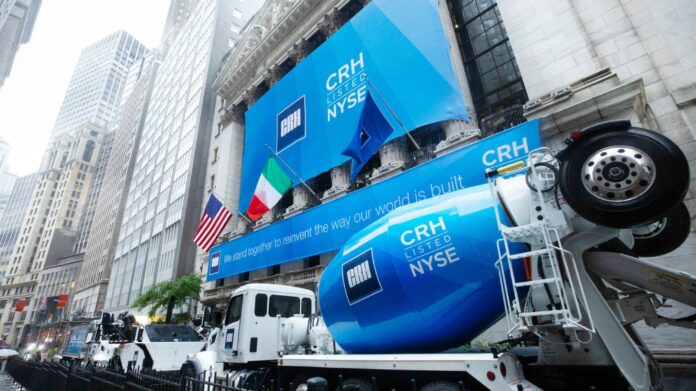 In a striking move within the construction industry, Ireland's CRH PLC, a titan in building materials, announced on Tuesday its plan to acquire a significant portfolio of assets in Texas. The deal, valued at $2.1 billion in cash, is with American counterpart Martin Marietta Materials Inc., marking a notable expansion of CRH's American footprint.
CRH To Buy Texas Materials Portfolio :  A Strategic Leap Forward
CRH's acquisition includes a collection of cement and ready-mixed concrete assets. Central to this portfolio is a cement plant strategically positioned between San Antonio and Austin. Complementing this are several terminals dotting the eastern Gulf Coast and an ensemble of 20 ready-mixed concrete plants.
The Masterminds Behind the Deal
While CRH has remained tight-lipped about its legal advisors, Martin Marietta's representation shines with the legal prowess of Cravath Swaine & Moore LLP, spearheaded by Robert I. Townsend III and George F. Schoen.
CRH To Buy Texas Materials Portfolio :  Financial and Market Implications
CRH, a key player in supplying cement, asphalt, and other construction materials, anticipates this acquisition to boost its core profits substantially, projecting about $170 million in 2023. Albert Manifold, CRH's CEO, expressed the deal's significance, stating, "This acquisition…increases our exposure to attractive, high-growth markets."
Regulatory Hurdles and Market Response
The transaction, still pending regulatory approval, is expected to be finalized by June 2024. Following this announcement, CRH's shares on London's main market saw an uptick, rising 1.69% to 4,823 pence, showcasing investor confidence.
CRH To Buy Texas Materials Portfolio : Expert Insights
Russ Mould, AJ Bell's investment director, highlighted the strategic nature of this deal, emphasizing CRH's strengthened position in the buoyant Texan construction market. He noted, "CRH's stars are aligning," alluding to the company's recent shift in primary listing from the London Stock Exchange to the New York Stock Exchange, a move underscoring its commitment to the American market.
CRH's American Dream
This acquisition is a testament to CRH's ambitious growth strategy in North America, a region accounting for 75% of its earnings. The move not only cements CRH's dominance in the U.S. market but also symbolizes its transformation into an entity resonating more with American investors and clients.