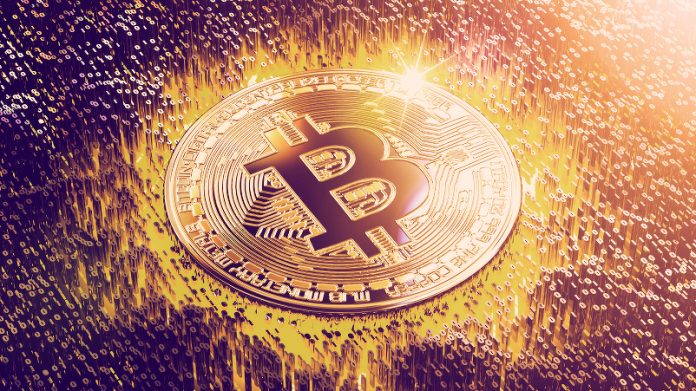 Four of the largest crypto whales moved a total of $634 million in Bitcoin (BTC), which happened in unison within a couple of minutes on Friday.
The market reacts, crypto traders get confused when there are sudden and unusual movements in the largest BTC.
Since the KuCoin Global Exchange hack on September 26, cryptocurrency exchanges and traders are still on high alert even though the stolen crypto was recovered. Traders are tracking crypto analytics more closely than ever.
Crypto analytics tracker BTC Block Bot was the first to detect the massive Bitcoin shifts by the whales.
Someone moved 18,306 BTC ($202M) in block 651,998 

Someone moved 11,299 BTC ($124M) in block 651,998
It is not always easy to predict the bitcoin marketplace. Most traders depend on the BTC whales to help determine trends.
The so-called whales or high-net-worth entities, and individuals typically accumulate and move their holdings in "whale clusters." 
A BTC whale operates with a single Bitcoin address and owns more than 1,000 bitcoins. When whales accumulate large volumes, it lessens the circulating supply. This can weaken a "bearish" trend.
According to a series of "Whale Alerts", mega cryptocurrency exchanges Coinbase and Binance were two of the addresses involved in the large transfers. Traders were wondering why large amounts of BTC moved on the exchange at the same time.
According to OKEx data, the top traders' long-to-short ratio on the exchange bottomed at 0.75 on Oct. 9. This figure translates to a 25% net short position or "bearish."
During the following 24 hours, these traders closed their shorts and reverted to a 25% net long position. These are good indications that there is a reliable recovery, rather than a simple case of short-covering.
On-chain market intelligence analyst Glassnode claims that the number of crypto whales investing in BTC is increasing at a "faster rate." 
The number of #Bitcoin whales (entities holding ≥ 1K BTC) has been on an upwards trend for the past months.

An indication that more high-net-worth individuals are entering the space to invest in Bitcoin in expectation of $BTC price appreciation.

Chart: https://t.co/wR2aZoj06y pic.twitter.com/yxtcNqrqrq

— glassnode (@glassnode) October 9, 2020
Last week, Glassnode also noted that the price of bitcoin remains stable despite some unsettling events. BTC is still trading more than $10,000.
According to the firm, an increasing number of new entities joining the Bitcoin network indicated positive growth. The network's health increased by two points to 66, a strong score.
Glassnode added that the liquidity has a score of 61, up by 5 points due to the increase of transactions.
Bitcoin investors are optimistic that the cryptocurrency will continue to rise over the long-term.
—————————————-
Have a story you want USA Herald to cover? Submit a tip here and if we think it's newsworthy, we'll follow up on it.
Want to contribute a story? We also accept article submissions — check out our writer's guidelines here.