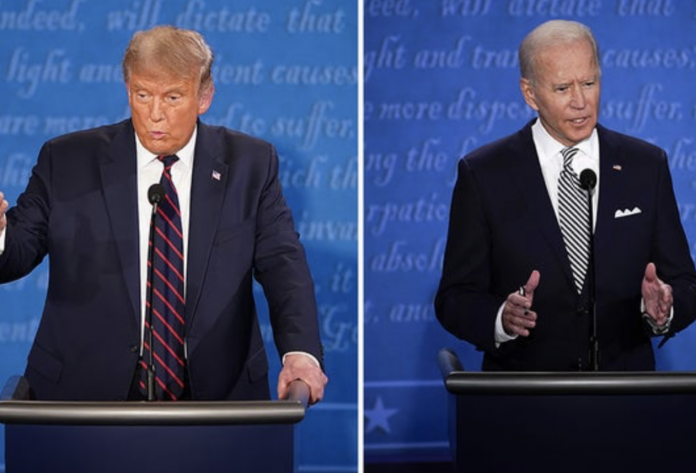 The Commission on Presidential Debates caused a firestorm last week when it canceled the second presidential debate. The now-axed, 90-minute debate would have taken place this Thursday, October 15.
Americans should know that the debate commission terminated the planned event after President Trump stated that he wouldn't compete in a virtual debate. The president dismissed such a debate format as "ridiculous," stating that it's simply not the proper way.
The debate commission's decision to have the second debate occur virtually happened after the president tested positive for coronavirus. However, Trump has since received medical approval for public engagements and a note from White House physician Sean Conley, affirming that Trump doesn't pose a COVID-19 transmission risk.
Even in light of these developments, the Commission on Presidential Debates has declined to re-schedule a second, in-person contest between Trump and Biden. Therefore, the debate commission is now receiving backlash from Republicans and conservatives who support the president.
Conservative backlash against the Debate Commission
Criticism towards the Commission on Presidential Debates centers around a very clear belief: the decision to first virtualize and then subsequently cancel the second presidential debate is rooted in bias towards Biden.
After the debate commission's cancellation, former Republican Sen. Bob Dole came out and stated that not a single member of the commission supports President Trump. On Sunday, RNC chairwoman Ronna McDaniel shared her own concerns about the Commission on Presidential Debates.
McDaniel ultimately criticized the debate commission for "unilaterally" terminating the October 15 debate. The RNC chairwoman then went on to note that the Commission on Presidential Debates never once consulted the presidential candidates before nixing the second contest.
Finally, McDaniel asserted that the debate commission is in the "pocket of Joe Biden" and wrong for blocking the second Trump vs. Biden debate.
Moving forward in the 2020 election
The second presidential debate may be off the table but this is not slowing down the president's re-election campaign by any means.
This week, Trump is set to appear in Florida, Iowa, and Pennsylvania. During these stops, the commander-in-chief will rally with supporters. These rallies will furthermore mark Trump's return to the campaign trails since recovering from coronavirus.
Whether another presidential debate will or will not happen on October 22 as planned, is currently in the air.
—————————————-
Have a story you want USA Herald to cover? Submit a tip here and if we think it's newsworthy, we'll follow up on it.
Want to contribute a story? We also accept article submissions — check out our writer's guidelines here.