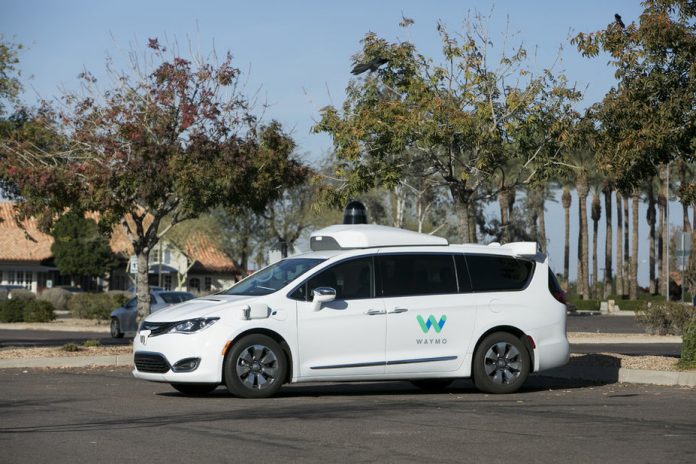 Waymo, a subsidiary of Alphabet, launched its fully driverless Robo-taxi service to people who are already Waymo One riders in Phoenix, Arizona on October 8. 
The company's CEO John Krafcik said 100% of Waymo's rides will be driverless within 50-square miles of the metro area. 
Since 2017, Waymo has been prototype testing it's a fully-driverless fleet in Phoenix. The city was chosen for its near-perfect weather, environment, and traffic conditions.
Waymo also set up additional testing locations in Michigan and California to make sure its vehicles can adjust winter and other less-than-perfect conditions.
Waymo has a fleet of 300 autonomous vehicles, which is more than any competitor. They have logged about 20 million miles on public streets and about 10 billion miles in simulation.
Waymo uses a sophisticated LIDAR technology which was largely developed by now-disgraced autonomous car pioneer, Anthony Levandowski, who pled guilty to trade secrets theft in August. 
In addition to using LIDAR, cameras, and radar sensors, Waymo cars are outfitted with microphones to detect sirens from police or emergency vehicles.
Although this is currently being billed as an extended public trial for only Waymo One riders, the fully driverless taxi service will open up soon to anyone downloading the app. 
Robo-taxi health and safety coronavirus policies
The COVID-19 pandemic reduced the demand for all ride-hailing services. Before the coronavirus struck, Waymo was providing 1,000 to 2,000 rides weekly. And only 5% to 10% of those were without a human back-up driver. All driverless rides required passengers to sign a non-disclosure agreement (NDA).
Waymo is outfitting all their vehicles with barriers between the front row and the back passenger seating for the sake of hygiene and safety.
A mask-wearing policy is strictly enforced. The company confirms with interior car cameras that masks are being worn. If no mask is detected, the Waymo support team will give the rider a reminder call before the car heads out.
All vehicles are also equipped with an enhanced air circulation feature to aid in removing germs that other riders may have left behind.
"We expect our new fully driverless service to be very popular, and we're thankful to our riders for their patience as we ramp up availability to serve demand. Later this year, after we've finished adding in-vehicle barriers between the front row and the rear passenger cabin for in-vehicle hygiene and safety, we'll also be re-introducing rides with a trained vehicle operator, which will add capacity and allow us to serve a larger geographical area," said Krafcik in a blog post.
He added, "We've achieved this milestone with the thought and care that our riders expect from us. We've enhanced our health and safety policies and procedures throughout our fully-owned fleet, sought the feedback of our team, partners, riders, as well as federal, local, and state authorities, all while continuing to advance the Waymo Driver's capabilities."
The competition is red-hot in driverless vehicles. GM Cruise, Ford's Argo AI, Tesla, and Google's China-based Baidu are all big players in the autonomous car space. Lyft and Uber are both pioneering driverless Robo-taxi and delivery vehicles.
—————————————-
Have a story you want USA Herald to cover? Submit a tip here and if we think it's newsworthy, we'll follow up on it.
Want a guaranteed coverage? We also offer contract journalism here. We practice journalism ethics and standards. We strive to present news stories with accuracy, fairness, impartiality, integrity, truthfulness, and public accountability.
Want to contribute a story? We also accept article submissions — check out our writer's guidelines here.