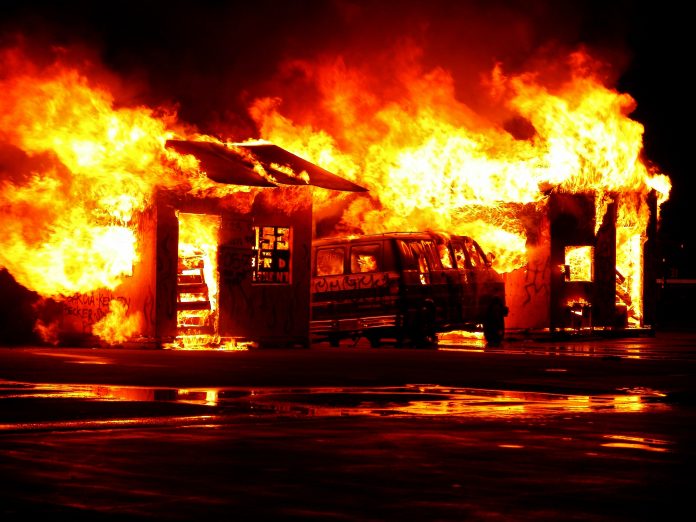 PG&E, a major California energy provider may be held liable for faulty equipment which resulted in a wildfire (Zogg Fire) in Northern California that killed four people.
A recent Electric Incident Report (EIR) submitted to the California Public Utilities Commission (CPUC) indicated the company had alarms and other activity from SmartMeterand a line recloser serving powerlines north of Igo in Shasta County, California.
The Zogg fire started on September 27,  in the area of Zogg Mine Road and Jenny Bird in Shasta County, California, just below the border with Oregon. The blaze consumed more than 56,000 acres of land and destroyed 204 structures as of October 10, according to an update from the California Department of Forestry and Fire Protection (Cal Fire).
PG&E said the EIR is only in its preliminary phase and the cause of the fire has yet to be determined. California wildfire inspectors confiscated the equipment in question as part of Cal Fire's investigation into the cause of the Zogg fire.
"PG&E does not have access to any evidence collected by CAL FIRE. CAL FIRE has not
issued a determination as to cause. PG&E is cooperating with CAL FIRE in its investigation. This information is preliminary," the company wrote in the EIR.
"We recognize the tragic losses sustained as a result of this year's fire season and are thankful as always for the efforts of the first responders who have worked tirelessly to contain the fires and protect the lives and property of California residents," said PG&E.
This is another stroke of bad luck for the company, which just emerged from Chapter 11 bankruptcy only a few months ago. PG&E was responsible for causing fires throughout 2017 and 2018 which resulted in thousands of acres being burned and over 15,000 homes destroyed in Northern California, resulting in billions of dollars in fines.
If PG&E's equipment is determined to be the cause of the Zogg fire, it can potentially be held liable for damages, which the company almost certainly is looking to avoid. According to PG&E, it is taking proactive steps to make its power grade safer by trimming trees and removing brush around at-risk powerlines.
The news follows a series of devastating wildfires across California, Oregon, and Washington throughout 2020. In many cases, the fires are continuing to this day.
—————————————-
Have a story you want USA Herald to cover? Submit a tip here and if we think it's newsworthy, we'll follow up on it.
Want to contribute a story? We also accept article submissions — check out our writer's guidelines here.