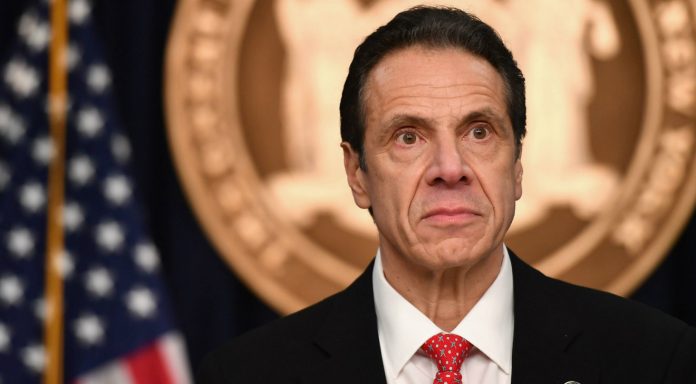 New York State Attorney General, Letitia James, has accused the Cuomo administration from undercounting Covid-19 related deaths in nursing homes by as much as 50%, according to a report released Thursday.
This has been a controversial thorn for New York Gov. Andrew M. Cuomo and the state Health Department officials. Both groups have been highly sensitive to all allegations and suggestions that they played any role in the number of nursing home deaths, which the state put at more than 8,500.
To date, the Cuomo administration has consistently blamed former President Donald J. Trump for the death tolls of elderly New Yorkers, despite President Trump providing state governors the power to handle their states as needed during the pandemic. President Trump did provide additional aid and medical support in the form of naval hospital ships and pop-up field hospitals to New York, which were not fully utilized.
Governor Cuomo wrote a book in which he expressed his tremendous leadership skills and pandemic efforts. In addition, he secured an Emmy for providing daily updates, which are  now considered highly inaccurate.
"Gov. Cuomo and the state Health Department officials were accused of obscuring a more accurate estimate of nursing home deaths because the state only counted deaths at the actual facilities, rather than including deaths of residents who were transferred to a hospital and died there." AG James stated.
"AG James has released a 76-page report which consistently found discrepancies between deaths reported to the attorney general's investigators and those officially released by the Health Department." 
"In one instance, an unnamed facility reported 11 confirmed and presumed deaths to the Health Department as happening on site through early August. The attorney general's survey of that same facility, however, found 40 deaths, including 27 at the home and 13 in hospitals," the NY Times reported.
"Preliminary data obtained by O.A.G. suggests that many nursing home residents died from Covid-19 in hospitals after being transferred from their nursing homes, which is not reflected in D.O.H.'s published total nursing home death data," a summary of the report's findings read.
Ms. James's report also found a number of homes that "failed to comply with critical infection control policies," including not isolating residents who had tested positive for the virus or screening employees for it.
These findings may put AG James, a Democrat, in direct conflict with Mr. Cuomo who has continued to tout  his administrations response to the pandemic, despite more than 42,000 deaths in the state.
As of Thursday morning, there have been at least 1,369,329 cases and 42,434 deaths in New York since the beginning of the pandemic, according to a New York Times database.
Gov. Cuomo has dodged much of the pushback and accusations that his administration did not do enough to safeguard a highly vulnerable  population, ignoring this political liability and instead, promoted himself as a 'savior of New York.' Increasing his profits off the pandemic, while families are left grieving the loss of their loved ones who died alone.
Mr. Cuomo was criticized for a March 25 memo from the Health Department, which ordered nursing homes to accept patients who had tested positive. After NY leaders and officials met with Gov. Cuomo, the Health Department released a report in July that refuted their previous findings regarding the return to nursing homes policy. This report stated  that "most of the patients were no longer contagious when admitted  and therefore were not a source of infection." The report blamed employees for being asymptomatic spreaders instead.
If you have any additional information to provide, please forward it via the confidential hotline.
Based on these findings, we are still investigating more than 20 nursing homes whose conduct during the first wave was of particular concern.
 
Anyone with concerns about nursing homes should file a confidential complaint below:
 https://t.co/L0xCVBazIZ

— NY AG James (@NewYorkStateAG) January 28, 2021