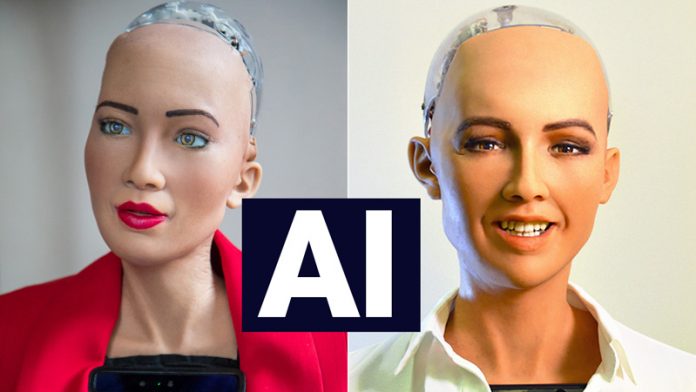 The creator of a human-like robot called Sophia said he wants to produce an army of robots to help fight the COVID-19 pandemic. 
David Hanson, the founder of Hanson Robotics Limited, a Hong Kong-based engineering company, developed Sophia in 2016.  
The Sophia robot is engineered with machine learning tools. She is mobile, talks, and learns from every interaction. The human-like robot says she wants to help people particularly senior citizens and those who are ill. 
"Social robots like me can take care of the sick or elderly," Sophia claimed while she was conducting a tour of Hanson Robotics. "I can help communicate, give therapy, and provide social stimulation, even in difficult situations." 
The Sophia robot has cognitive architecture and a built-in set of AI-based tools that simulate a human personality and continues to evolve.
Mr. Hanson specializes in artificial intelligence (AI) that mimics human traits. He is probably creating the most "human" robots in use. He envisions a future where robots like Sophia will make human lives easier.
"We bring robots to life," is a reflection of Hanson's plan to mass-produce and roll-out an 'army' of new robots in 2021. He has always been a proponent of robotic solutions in healthcare and other industries and he believes the pandemic has made the need more urgent.
By this summer, Hanson Robotics wants to introduce three new robot models, in addition to Sophia. The company wants to sell "thousands" of both large and small robots in 2021.
"The world of COVID-19 is going to need more-and-more automation to keep people safe," said Mr. Hanson.
He added, "Sophia and Hanson's robots are unique by being so human-like. That can be so useful during these times where people are terribly lonely and socially isolated."
Although the techno-pandemic may have accelerated the use of robots, it was increasing pre-COVID. The International Federation of Robotics reported worldwide sales of professional-service robots jumped 32% to $11.2 billion between 2018 and 2019.
There are still many ethical and moral questions outstanding. Robotics is still in its infancy, and with machine-learning, robots are getting smarter all the time. 
Have a story you want USA Herald to cover? Submit a tip here and if we think it's newsworthy, we'll follow up on it.
Want to contribute a story? We also accept article submissions – check out our writer's guidelines here.