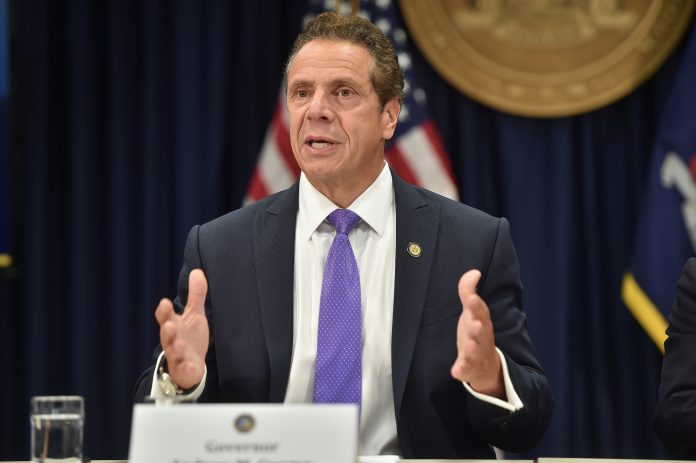 New York Gov. Andrew Cuomo easily defeated actress and activist Cynthia Nixon in the state's Democratic primary election on Thursday.
On Friday, the governor held a press briefing regarding New York's readiness to help the people of North and South Carolina. Hurricane Florence is pounding both states, flooding and destroying homes in many areas.
During the press briefing, reporters asked Cuomo about his reaction to the results of the primary election. The governor said it was an "outstanding victory for the Democratic Party." He said the turnout was one of the highest in the history of New York.
Additionally, Cuomo said he "received more votes in the Democratic primary than any governor in history." New Yorkers made a "very loud and clear and powerful statement." He said they want the governor to continue his leadership and deliver real solutions in life.
"Yesterday what we saw I think is clear and powerful," Cuomo said. "You can't argue with numbers, right? The turnout yesterday was extraordinary … I am a lifelong New Yorker … I am from the most progressive tradition in the Democratic Party. My father was a progressive when they called progressives liberals."
New Yorkers Want Cuomo to Continue Delivering Progressive Results
Cuomo went on to say that New York Democrats are hardworking men and women, middle-class, and working families with real problems. The governor said, "They need real help in life and don't need theoretical or abstract solutions. They need real solutions in their life."
Furthermore, Cuomo stated that his administration provided real solutions for New Yorkers. His programs and policies made a difference in their lives including the $15 minimum wage, 12-week paid family leave and marriage equality.
According to him, New Yorkers "know that" and they are "smart." He emphasized, "We have provided real-life solutions … We provided and achieved progress … And that's the message of last night to me. People want help. They need progressive results. They want leadership that they can depend on."
Moreover, Cuomo said the fear and anger at the Trump administration united and motivated Democrats to vote for him. The governor stressed that voters want a leader who will defend them against Trump and his "damaging and divisive" policies.
"The fear of Trump is real," the governor said.