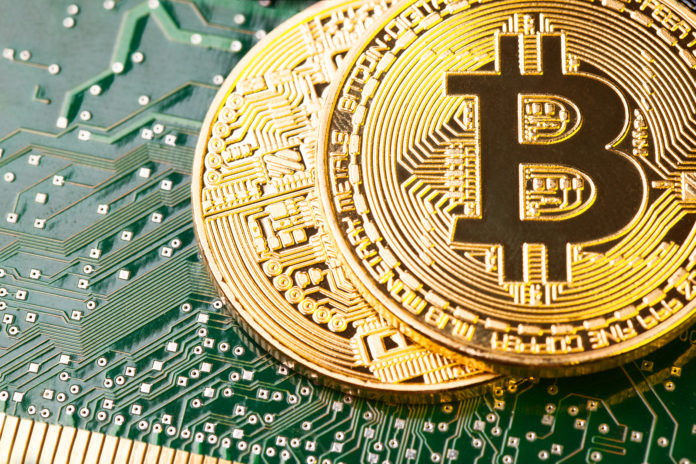 Digital forensic experts noted that crypto crime is rising. Cybercriminals are increasingly targeting bitcoin and other cryptocurrencies through hacking, ransomware, and scams.
Over the past few weeks, hundreds of people sought the help of McCann Investigations and other digital forensic firms to find their cryptocurrencies. Some people reported that they lost their digital currencies. Other said hackers stole them.
In its website, Wallet Recovery Services informed customers that its response time is slow because of overwhelming demand. The firm is specializes in recovering lost bitcoin, ethereum, and other cryptocurrencies.
Dorothy Flippov, a private investigator at McCann Investigations told CNBC, "There are a lot of vulnerabilities when you open a cryptocurrency account."
Theft of bitcoin is rising
Chainalysis, a blockchain tracking company reported that more than three million bitcoins have been lost.  Based on its analysis, the theft of bitcoin increased from at least $3 million to $95 million in 2016.
Crypto-thieves are stealing bitcoin via hacks, scams, and ransomware. Chainalysis estimated that crypto-thieves stole at least $90 million worth of bitcoins last year. The firm noted that crypto crime is evolving. The theft of bitcoin is increasing because the cryptocurrency become a highly-valued financial asset.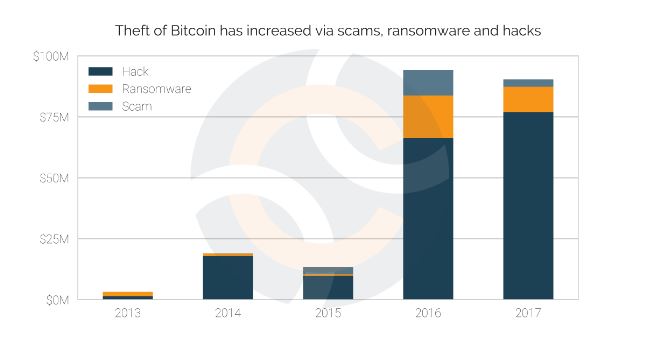 In an interview with CNBC, Eric Larcheveque, CEO of Ledger Wallet, said cybercriminals are targeting cryptocurrencies because they can sell it immediately.
According to him, "Let's say you manage to steal a Social Security number or banking information – that's not money, it's information. You need to find a broker to sell the data."
"Bitcoin is simpler. It's immediate. It's already cash. All the hackers in the world are targeting cryptocurrencies," added Larcheveque.
Earlier this month, the U.S. Commodity Futures Trading Commission (CFTC) filed charges against two entities involved in bitcoin fraud.
In December, hackers stole the contents of the bitcoin wallet of NiceHash, a cloud-based cryptocurrency mining market.  At the time of the incident, the value of the digital currency was more than $14,000. Reports suggested that that the crypto-thieves stole millions worth of bitcoins.