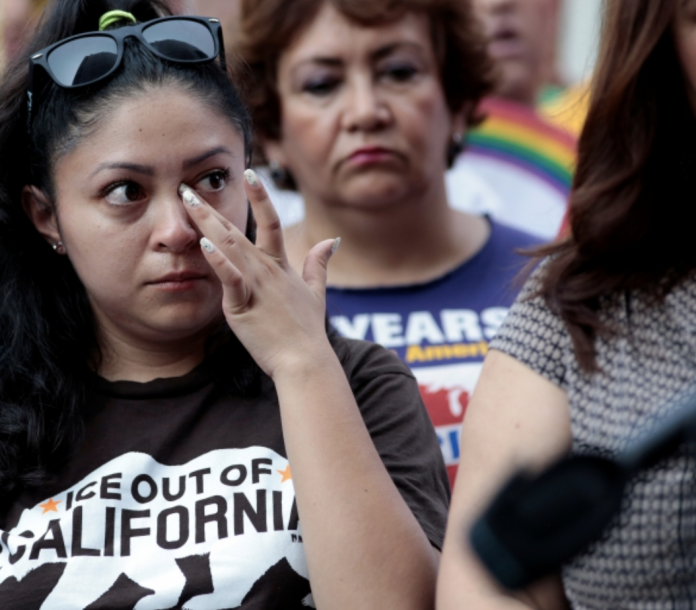 New reports affirm that certain recipients of the Deferred Action for Childhood Arrivals (DACA) program are not too happy with Democrats.
DACA Beneficiaries on Democrats
Hilario Yanez, a DACA beneficiary, met with the right-leaning Daily Caller News Foundation in order to converse about the what's to come for individuals who benefit from DACA. Yanez had the opportunity to tour Washington D.C.'s United States Capitol; during his tour, Yanez noted his struggles with meeting with Democrats during the negotiations over the border wall.
To be precise, Yanez declared that Democrats discarded individuals like him:
"Democrats threw us under the bus and they're using us as a 2020 issue and that's very disappointing."
His statements come after Democrats' contribution to the recently signed bipartisan legislation to keep government open. The legislation completely lacked any safeguards for DACA beneficiaries. Yanez didn't like this, particularly since Democrats have previously professed to care for the plights of the Dreamers.
Criticisms of Democrats and Immigration
Yanez is one of the first DACA beneficiaries to publicly call out Democrats on their immigration policies. However, the left-wing is no stranger to backlash on their various political stances. Like Yanez, conservatives have also stated that Democrats do not truly care for Dreamers; instead, they maintain that the left only cares about using Dreamers as political pawns.