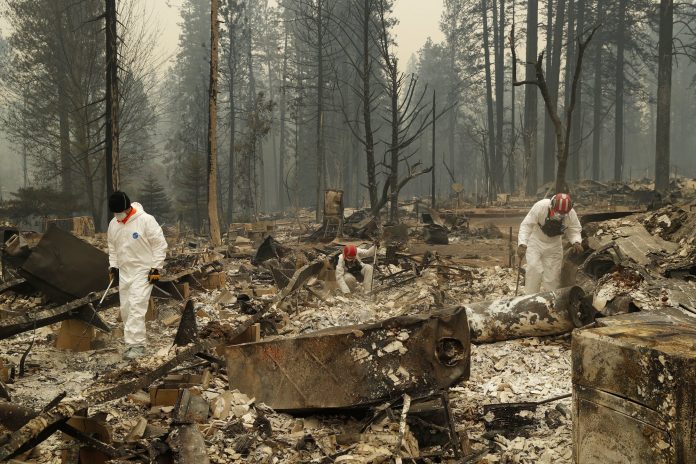 The Butte County Camp Fire, the deadliest and most destructive wildfire in the history of the state, is almost contained.
According to the California Department of Forestry and Fire Protection (CAL FIRE), the Camp Fire is 95 percent contained as of Friday. The wildfire claimed the lives of 84 people and injured 3 firefighters. It burnt 153,336 acres, destroyed 13,954 homes, 514 commercial buildings, and 4,265 other structures.
"The rain has assisted in extinguishing hot spots and smoldering fire. All containment lines continue to hold. Firefighters will continue patrolling for hazards while responding to calls for service throughout the fire area…Search and Rescue Crews, US&R Teams, and engine companies continue working to assist the Butte County Sheriff's Office with search efforts," said CAL FIRE.
On the other hand, the Butte County Sheriff's Office said hundreds of volunteers are helping search the soaked fire are for human remains. There are still 605 missing people as of Thursday.