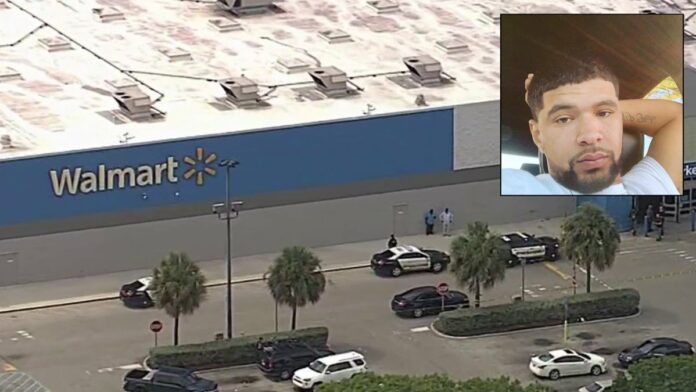 A violent altercation that escalated into a shooting incident unfolded at a Florida City Walmart on Wednesday, around 3 p.m. leaving one person dead and another injured.
According to local news outlet WSVN, two people sustained gunshot wounds: one individual was hit in the foot and the other in the abdomen. The incident caused such a panic that another customer had a medical emergency due to severe anxiety.
The individual who was shot in the abdomen was airlifted to the hospital but unfortunately, didn't survive. The second victim, hit in the foot, sustained injuries that were not life-threatening. Amidst their investigation, police evacuated all customers and staff from the store. Unverified information suggested that one of the individuals involved in the Florida City Walmart shooting may be an employee of the store.
Police authorities indicated that the Florida City Walmart shooting was the result of a heated argument that spiraled out of control. "Two groups, each consisting of three individuals, had a disagreement which escalated into a physical altercation. One of them pulled out a gun and fired, hitting two individuals," a Miami-Dade Police Department official described during a press conference.