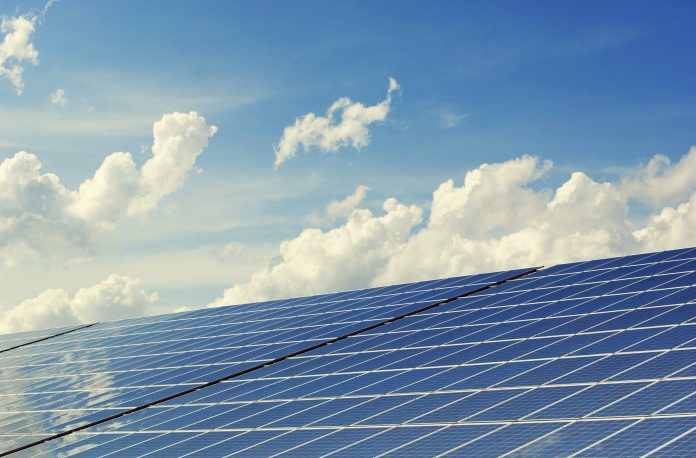 Early this year, a Delaware court came to a decision regarding lawsuits brought against Joaquin Altenberg, VERT Solar Finance, and VERT Solar Fund I, LLC, by HOMF II Investment Corp., OBD Partners, LLC, and Brett Jefferson.
The lawsuit detailed a series of investments by HOMF, Jefferson, and another investor, James Murphy, into Altenberg's business ventures in solar energy.
The plaintiffs alleged that Altenberg fraudulently induced Jefferson and Murphy to invest in VERT Solar Fund, that he committed fraud during the life of VERT Solar Fund, and that he breached his fiduciary duties. They also alleged that VERT Solar Finance breached contractual obligations to VERT Solar Fund.
The court found that the plaintiffs failed to prove fraud, though they proved Altenberg engaged in self-interest actions that were not entirely fair. The court also found that Altenberg breached his duty of loyalty but that further proceedings were necessary to determine a remedy.
Soliciting investments
According to background information in the Memorandum Opinion, Altenberg originally approached the plaintiff, Jefferson, in 2015 about investing $15 million in VERT Solar Finance. Jefferson later convince Murphy to also invest.
Altenberg's business plan included solar projects for commercial and smaller scale industrial users in what he called "the middle market." He proposed a complex financing scheme for these projects that included a tax-equity investment, traditional debt financing, and traditional equity financing.
During his solicitation of funds, Altenberg represented that Solar Finance was "a leading tax equity expert." He also represented that he had tax equity relationships with "industry players" including Google, JP Morgan, US Bank, MetLife, and Bank of America — relationships he did not actually have.
Altenberg also represented that he had similar relationships to cover the debt financing component of his financing scheme. Again, those relationships were not as Altenberg represented them. Jefferson and Murphy took into account the pre-existing relationships Altenberg told them of in their decision to invest.
Altenberg needed investments from Jefferson and Murphy to cover the equity financing and get his business model off the ground. And it was supposed to be a short-term, high return investment that took advantage of "revolving equity."
Altenberg's business model represented a 3 to 6 month turnaround "from project selection to commercial operation." All of which hinged on refinancing equity, once projects reached commercial operation, into long-term debt, which would then pay off construction financing and allow the equity investor to regain their capital plus a potential return. The return would then be reinvested in the next project.
The business model relied heavily on moving debt and equity from one project to another. And Jefferson and Murphy were skeptical, but agreed to invest in a single project, giving Altenberg the opportunity to prove his business model.
They did this through a dedicated fund, VERT Solar Fund I, LLC, to maintain control over how their investments were used. The initial project the plaintiffs expected to be funding was a project (Project Cali) in California City being developed by another company, American Solar Utility LLC.
Because Altenberg represented that the project was "lined up" and needed funding immediately, the plantiffs and Altenberg rushed the drafting of an operating agreement, taking only 11 days of negotiation. Jefferson and Murphy expected a $325,098 return on their initial $1 million investment.
Project Cali never got off the ground and Altenberg later testified that it was only ever an example, not an actual project on offer to Jefferson and Murphy. It was determined that Altenberg's testimony was not credible and the evidence supported testimony that the project was supposed to be Solar Fund I's first project.
A string of failed projects
Altenberg then spent the next 5 months building relationships with engineers and building a "pipeline" of projects rather than starting the Cali Project. After Murphy asked for his investment back, Altenberg assured him that he was expecting to sign an agreement for a different project.
Altenberg then went on to sign an agreement with Blue Sky Utility, LLC, to purchase the rights to 21 solar projects — a whole portfolio of projects rather than the single project agreed upon with Jefferson and Murphy.
Altenberg attempted to explain this deviation from the original contract by saying he "was acquiring the projects in anticipation of selling them into the Fund to build up a pipeline."
He also said the final decision on which projects would be accepted and presumably bought by Solar Fund I would be up to Jefferson and Murphy. However, VERT Solar Fund was buying projects, not VERT Solar Finance, which lent little credence to these claims.
Altenberg would go on to purchase projects from Beltline Energy (the Beltline Portfolio) and Sunrise Energy (the Sunrise Portfolio). He would also enter into an acquisition agreement with DynaSolar, a consulting firm he hired to help manage projects.
Hildene Capital Management, an investment firm controlled by Jefferson, invested an additional $12.5 million to cover the rising costs of the Blue Sky projects, still seeing little movement.
Altenberg continued to pursue more projects and soliciting more money from Jefferson and Murphy. In February of 2016, Jefferson and Murphy each invested an additional $255,000 into VERT Solar Fund, bringing their combined total investment to $1.51 million.
At that time, VERT Solar Fund did not have the capital necessary to fund Altenberg's commitments, which totaled more than $5 million. Murphy was becoming more concerned with the way projects were working, since they were deviating quite a bit from what they had expected.
HOMF, which is a subsidiary of Hildene, became involved in March, 2016, committing to an investment of $5 million. Over the course of Altenberg's relationship with the plaintiffs, they contributed a total of $6,829,500.
Falling apart
In July 2016, everything began to fall apart. Altenberg had overextended himself, purchasing the rights to more projects than he could fund or complete. An expensive order of solar panels turned out to be wrong for the job and had to be sold at a loss; a failed attempted acquisition of DynaSolar; and the inability to meet financial obligations on the Beltline Portfolio, all came to a head.