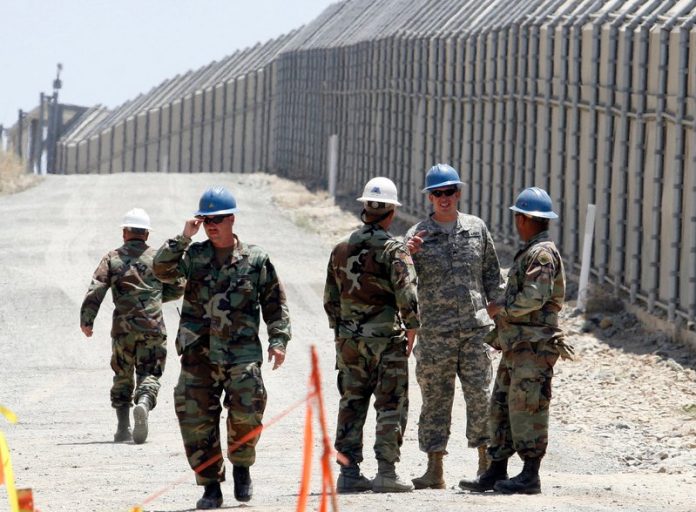 The U.S. Department of Defense will deploy 5,200 troops to the southwest border by the end of the week to stop a caravan of immigrants from entering the country.
Gen. Terrence O'Shaughnessy, commander of the U.S. Northern Command and North American Aerospace Defense Command, announced the deployment called "Operation Faithful Patriot" during a press conference on Monday.
According to O'Shaughnessy, "By the end of this week will we deploy over 5,200 soldiers to the southwest border. That is just the start of this operation. We'll continue to adjust the numbers and inform you of those."
In addition, the general said around 800 soldiers are on their way to Texas as he speaks at the press conference. He also noted that the soldiers are in addition to the 2,092 National Guard troops that are already deployed at the southwest border.
The U.S. military's priority is to enhance CBP's ability to secure the border
Furthermore, O'Shaughnessy emphasized that Operation Faithful Patriot's priority is to "flow in our military assets" to "build up southern Texas…Arizona and then California." The operation will "reinforce a lot of priority points of entry" in order to boost the capability of the U.S. Customs and Border Protection (CBP) to secure the border.
"We know border security is national security and the U.S. military will advance CBP's ability to harden the border. The Department of Defense has already and will continue to provide support to CBP to secure the border," he said.
On Friday, Defense Secretary James Mattis approved a request for the deployment of additional military personnel to the southwest border. The Department of Homeland Security (DHS) made the request in response to the caravan of immigrants from Central America that will attempt to enter the United States.
Moreover, O'Shaughnessy made it clear that Mattis authorized the deployment of additional troops with weapons. He added that Operation Faithful Patriot is in compliance with the Posse Comitatus Act.
In a tweet on Monday, President Donald Trump intensified his threat against the thousands of immigrants traveling to the U.S. border. He called the caravan an "invasion" and warned that the "Military is waiting for you!
Many Gang Members and some very bad people are mixed into the Caravan heading to our Southern Border. Please go back, you will not be admitted into the United States unless you go through the legal process. This is an invasion of our Country and our Military is waiting for you!

— Donald J. Trump (@realDonaldTrump) October 29, 2018