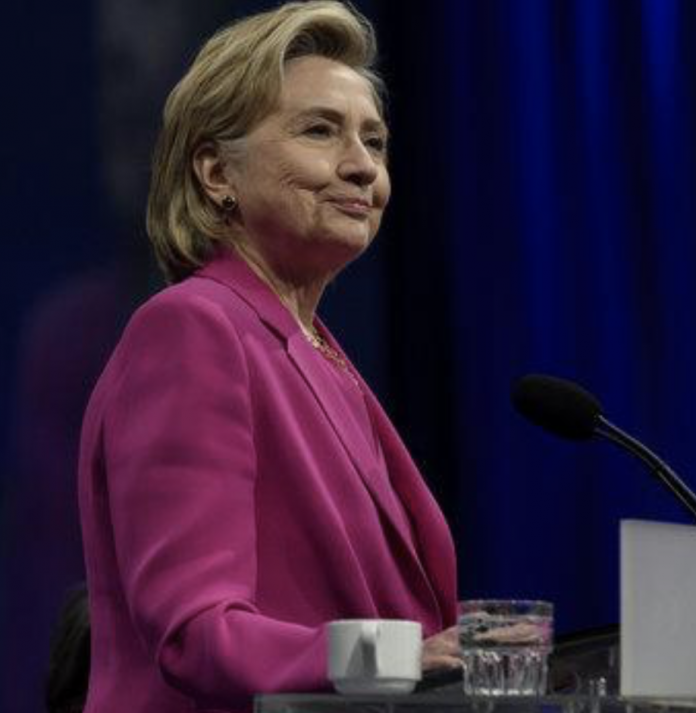 This past weekend, Hillary Clinton fueled ongoing speculations that she may run for president for a third time, reports Fox News.
The Possibility of Clinton 2020
During Clinton's time in New York City, the failed former presidential candidate expressed her desire to "be president." Her exact remarks read as follows:
"No [I don't want to run again]. Well, I'd like to be president. Look, I think, hopefully, we have a Democrat in the Oval Office in January 2021."
Clinton then noted that there is "so much work to be done." She also shared her thoughts on how America under President Trump's leadership has impacted the world.
"We have confused everyone. We have confused our friends and our enemies. They have no idea what the United States is for or what we're likely to do. The work would be work that I feel very well-prepared for."
Finally, Clinton wrapped up by noting the "heavy lifting" that the next president will have to do. When asked about the prospects of running in 2020, Clinton stated that she will "not even think about it" until after the midterm elections.
Reactions to the Possibility of Clinton Running Again
Reactions to the notion of Clinton running for president yet again have varied. Some Americans believe it's a good idea, while others have mocked the notion. Many conservatives and right-leaning individuals reacted with amusement online during this past weekend.