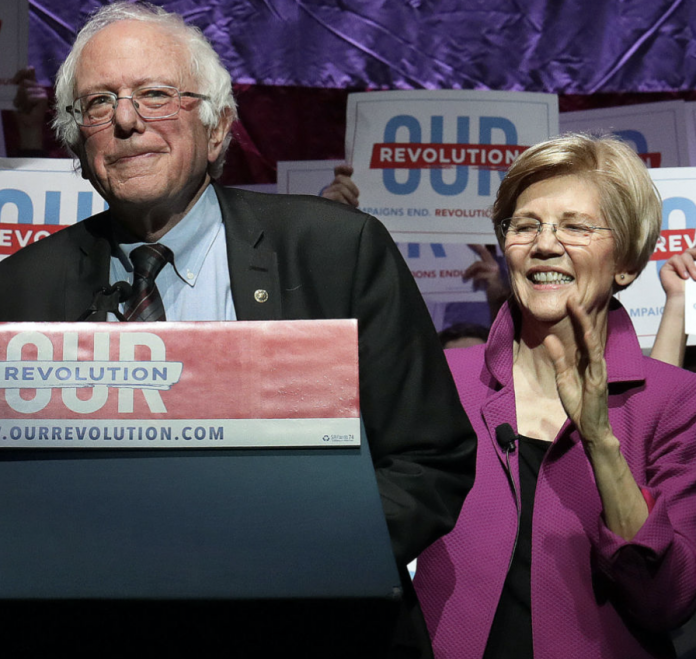 The current field of 2020 Democrat candidates are outspoken, diverse, and regularly covered in the media. To date, the majority of candidates are supportive of progressive policies; some examples of popular, progressive policies include raising the minimum wage to $15.00 per hour, increasing taxes, and redistributing debt.
Still, despite the aforementioned details, new reports indicate that Democrat elites are nervous about the current left-wing contenders. The greatest displays of disapproval include refusing to endorse Joe Biden and furthermore rejecting the far-left proposals of Elizabeth Warren and Bernie Sanders.
Reviewing the Worries of the Democrat Elites
At this time, higher-ups within the Democrat Party harbor reservations about the electability of current, left-wing 2020 contenders. Many of these elites, such as Hillary Clinton, have come out against certain radical policies, namely Medicare-for-All. The Democrat elites favor expanding upon Obamacare, rather than reinventing the wheel when dealing with healthcare in the United States.
Additional concerns pertain to Joe Biden and whether or not he possesses the temperament to face Donald Trump in a general election. On multiple occasions, Biden has forgotten which state he's in, mistaken the names of world leaders, and confused the years which he served as vice president of the United States. These are gaffes which Trump will pounce on in a general election.
Elizabeth Warren and Bernie Sanders are also on the receiving end of censure from Democrat elites. Hillary Clinton, of all people, spoke out against the wealth tax which Warren and Sanders favor.
We've finally found a tax hike that Hillary Clinton won't support: Elizabeth Warren's wealth tax

"I just don't understand how that could work"

"Incredibly disruptive"

"People would literally have to sell assets" pic.twitter.com/nDNkbDclgJ

— Zach Parkinson (@AZachParkinson) November 7, 2019
In Clinton's own words:
"I just don't understand how that could work, and I don't see other examples anywhere else in the world where it has actually worked over a long period of time."
Clinton furthermore branded the progressive wealth tax as "disruptive." The two-time failed presidential candidate then declared that the valuation of the wealth tax would only be the tipping point of problems to follow.
What Do Democrat Primary Voters Think?
At this time, Biden, Warren, and Sanders are the leading candidates of the Democrat Party. The former vice president typically attempts to brand himself as "electable" and "moderate." Warren and Sanders, by contrast, are proudly progressive; some voters, however, view their proposals as radical.
In recent weeks, Warren has posed a significant threat to Biden's frontrunner status. Sanders is also a close second in this regard.