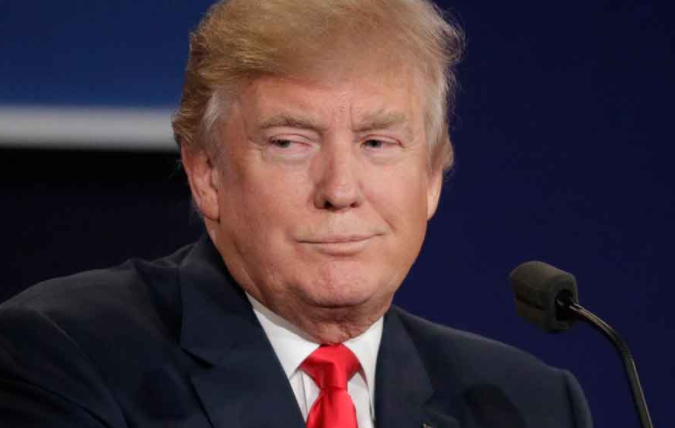 Al Green's articles of impeachment against President Trump failed yesterday, as reported by Breitbart News.
AL Green's Failed Attempt To Impeach President Trump
On Wednesday, Democrat Al Green accused President Trump of "disrepute, contempt, ridicule, and disgrace on the presidency." He also alleged that the President engendered "discord among the people of the United States." These claims were followed by Green slamming President Trump as a racist, xenophobe, and more. While many Americans disagree on the validity of the aforementioned assertions, they are not impeachable offenses.
Apparently, House Minority Leader Nancy Pelosi and Minority Whip Steny Hoyer realize this, because they issued a joint statement, rejecting Green's articles of impeachment. A key excerpt reads as follows:
"Right now, Congressional committees continue to be deeply engaged in investigations into the President's actions both before and after his inauguration. The special counsel's investigation is moving forward as well, and those inquiries should be allowed to continue."
What Do Americans Think of Green's Moves to Impeach President Trump
The only acts which legally warrant the impeachment of a United States President are as follows: treason, bribery, high crimes, and other misdemeanors.
Thus far, President Trump has yet to commit any of the aforementioned crimes. Therefore, many Americans criticized Al Green for issuing articles of impeachment. Critics also noted that disliking a President's policies or words is not grounds for removing him from office.
Furthermore, Americans did not hesitate to share their opinions via social media:
The DNC can stop wasting our taxpayer money on frivolous concerns. Do your job already. We the People are fed up with you.#Winning#Trump2020 #MAGA https://t.co/uni1dWZIGN

— 👑💥 Hanna 💥👑 (@polishprincessh) December 6, 2017
Leftist Racist & Reality-Bereft Gerbil-Brain Al Green Gets His Lame A$$
Shut Down AGAIN on Bogus Impeachment Resolution

*Story – https://t.co/M8VnOKlPaA pic.twitter.com/mN65HCyUST

— Trey Von Dinkis (@Trey_VonDinkis) December 6, 2017
DEMOCRATS, Led by Al Green, SUFFER EMBARRASSING 364-58 LOSS IN TRUMP IMPEACHMENT VOTE!!! pic.twitter.com/mOpwAWF8rI

— Scott (@retiredfirecapt) December 7, 2017
Even Demtards made Rep. Al Green, Demtard from Texas, look like the moron he is by rejecting his so-called Articles of Impeachment by a vote of 364 to 58.

— Richard (@PwrCane1) December 7, 2017
AL GREEN , THE HOUSE REJECTS THE BILL. NO IMPEACHMENT , READ OUR LIPS NO NO NO !

— [email protected] (@Tweetydog56aol1) December 7, 2017
Al Green has also received backlash for what many people view as wasting taxpayer dollars:
Over 817.000 dollars of OUR Tax money has been used as Hush money for Sexual assault claims against Rep. Al Green.same fool who wasted time and more money with ridiculous Attempt at impeachment

— Al lodati (@LodatiAl) December 7, 2017
Wasting again tax payers money while they should be working for us. Al Green get to work it's not break time. Sick of this waste of time. Remove Green for not doing his job I move that impeachment says the people.

— 🇺🇸 (@StarsStripesGal) December 7, 2017
House rejects Trump impeachment resolution after Dem Rep. Al Green forces vote via the @FoxNews app What a waste of tax dollars. Can't we hold these bums accountable. Is it any wonder their ratings are so low. Get rid of the snakes! #StopLiberalHate https://t.co/6pHOo54DTR

— Dr kay (@Drkayesq243304) December 7, 2017
House rejects Trump impeachment resolution after Dem Rep. Al Green forces vote http://
Big waste of time and tax money by these bozos. Rule 1 for impeachment: have an impeachable offence. 😂👎https://t.co/lhxsTGdhMa

— Chaplain Thomas 🎄 (@ThomasKraly) December 6, 2017
Al Green should be held for fraud waste and abuse. Forcing an impeachment vote when there is absolutely no legal basis for impeachment.

He has wasted the tax payers time and money.

— Spence (@tspencer322) December 6, 2017
President Trump has not yet issued a public response regarding Al Green's failed attempt to remove him from office. Thus far, no other Democrats since Green have moved to impeach the President.