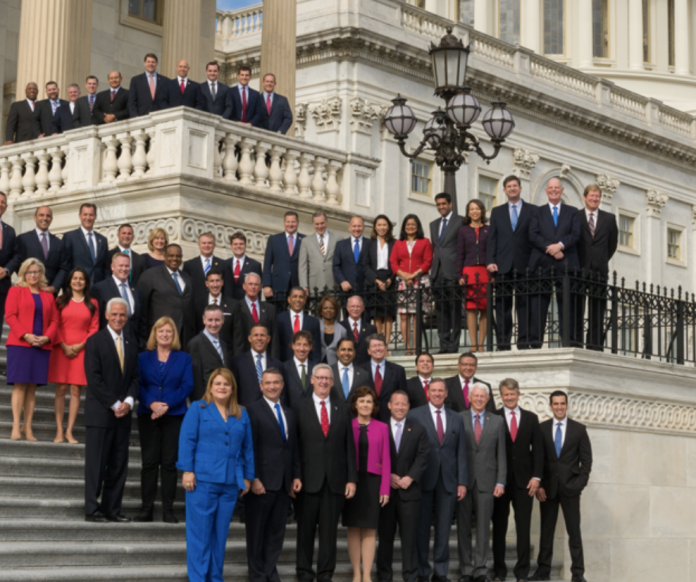 Earlier today, Congressional Democrats put forth legislation to increase the federal minimum wage to $15.00 per hour.
A Closer Look at the Newly Proposed Legislation
If the Democrats get their way with the aforementioned legislation, the federal minimum wage will increase to $15.00 per hour by the time 2024 arrives. This is not a new policy; Democrats are very well-known for their advocacy to increase the minimum wage.
House Speaker Nancy Pelosi spoke about the proposal earlier this afternoon:
"A $15.00 federal minimum wage affirms the bedrock idea of fairness in our country: that hard work deserves a decent wage."
The legislation garnered support from other Democrats such as Virginia Rep. Bobby Scott and Vermont Sen. Bernie Sanders. Both Scott and Sanders maintain that middle-class families will benefit from a higher federal minimum wage. However, not all Democrats are on board with the newly presented legislation.
Montana Sen. Don Tester stated that a $15.00 per hour federal minimum wage is something which he's not "crazy about." Democrats who oppose the bill believe that the minimum wage proposal is a bit high for certain areas in the country.
Controversy Over Minimum Wage Increases
Like many political matters, raising the minimum wage is another issue where Republicans and Democrats remain at odds. Democrats ongoingly allege that working-class Americans will see higher earnings as a result of increases in the federal minimum wage. However, Republicans aren't buying it.
According to the GOP, raising the minimum wage will backfire. Since employers will be forced to spend more money on their workers, they will compensate for the financial loss via other means. Most commonly, this involves laying off employees, reducing hours, or increasing prices. However, these factors have never stopped Democrats from advocating for higher minimum wages.
As a matter of fact, Democrats' confidence in minimum wage increases is higher than ever. Rep. Bobby Scott actually stated that the legislation will benefit the economy and various communities in the event of its success:
"When we put money in the pockets of American workers, they spend that money in their communities. So this bill will stimulate the economy on main street."
Additional updates regarding this legislation will follow as new developments arise.