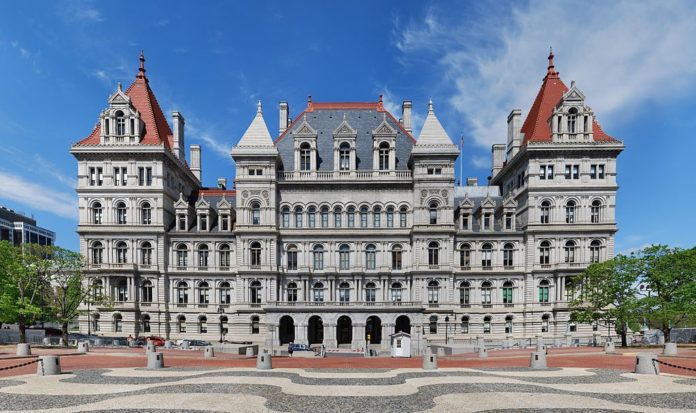 The New York State Legislature approved legislation protecting the rights of transgender and non-gender conforming individuals and banning conversion therapy on minors.
On Tuesday, the State Legislature passed the Gender Expression Non-Discrimination Act (GENDA) to protect transgender and non-gender conforming New Yorkers from discrimination.
In addition, the state Legislature also approved a bill that prohibits mental health professionals from using the practice of conversion therapy on patients under the age of 18.
Governor Andrew Cuomo praised the Legislature and promised to sign both bills into law. He pointed out that the passage of GENDA means "New York State is once again stepping up for full equality and equal protections under the law."
The governor also stressed that "conversion therapy is a fraudulent practice that has done untold harm to too many young people."
New York is committed to maintaining its reputation for diversity
In a statement, Assembly Speaker Carl Heastie said, "New York has a reputation for diversity and inclusion and the Assembly Majority is committed to maintaining that reputation and protecting the rights of others.
He added, "Everyone has a right to live their life free from hostility and exclusion, and our youth deserve support in discovering their identity in a way that promotes happiness and positive mental health."
Assembly member Richard Gottfried, commented, "With an administration of bullies in Washington, New York is standing up for common sense, fairness, and justice. I look forward to Governor Cuomo signing GENDA into law. Gottfried is the sponsor of GENDA in the Assembly.
Conversion therapy is a dangerous and discredited practice. It is built on the denial of LGBTQ people's basic humanity, jeopardizes young people's mental health, and is a perversion of mental health professionals' mission to help," said Assembly member Deborah Glick, the sponsor of the bill in the Assembly.
Ensuring LGBTQ New Yorkers are treated with dignity and respect
Meanwhile, Senate Majority Leader Andrea Stewart-Cousins said the passage of both legislation affirm their commitment to "stand with" the LGBTQ community.
Senator Brad Hoylman, the sponsor of the bills in the Senate, said, "The passage of GENDA–16 years in the making–and legislation to end so-called conversion therapy will codify our progressive reputation and ensure that all New Yorkers, regardless of their gender identity or sexual orientation are treated with dignity and respect under the law.
Additionally, Hoylman emphasized that the passage of the legislation sends a strong message. The state government loves, understands, and protects LGBTQ New Yorkers.