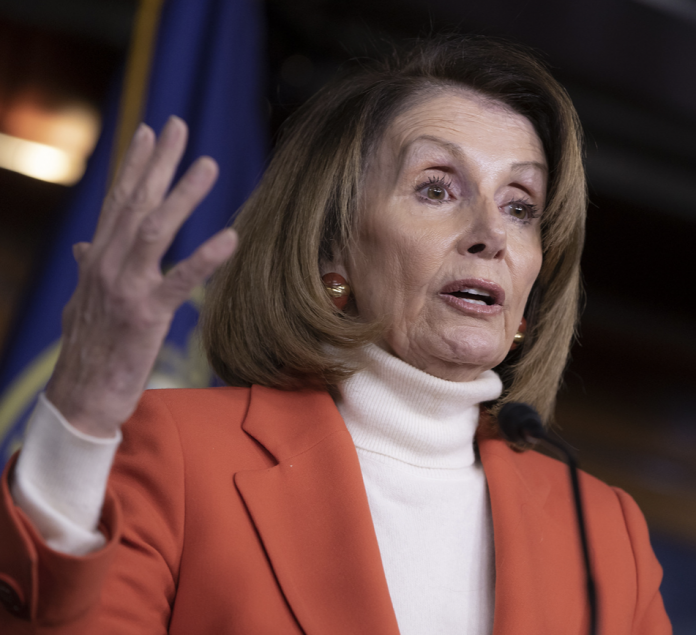 As a whole, Democrats are still largely divided on the idea of House Minority Leader Nancy Pelosi serving as the next Speaker of the House, reports The Hill.
A Closer Look at the Possibility of 'Speaker Pelosi'
At this time, Nancy Pelosi is currently facing least 15 House Democrats who are unsupportive of her latest political ambitions. Democrats who oppose the House Minority Leader's plans to become the next House Speaker issued the following public statement to The Hill:
"While we appreciate Leader Pelosi's broad commitment to our effort, we have yet to receive specific commitments to our proposed rules changes that would help 'Break the Gridlock' and allow for true bipartisan governing in this new era of divided government."
House Democrats moreover stated that talks with Pelosi resulted in a "stalemate." Therefore, liberal lawmakers remain unsupportive; yet, they declared to "keep working with the Leader and others in hope of reaching consensus on specific rules changes for more bipartisan, common sense governing."
More on Pelosi's Aims to Become the Next House Speaker
Pelosi is currently working on compromises in order to secure the necessary 218 votes to become House Speaker. The House Minority Leader has until January 2019 to win over her colleagues and garner the needed support.
Despite Pelosi's struggle to win over Democrats, she received what many Americans may view as an unlikely endorsement. On multiple occasions, President Trump has repeatedly endorsed Pelosi to serve as the next House Speaker. The commander-in-chief even stated that he can help the House Minority Leader obtain the required votes.
In all fairness, Nancy Pelosi deserves to be chosen Speaker of the House by the Democrats. If they give her a hard time, perhaps we will add some Republican votes. She has earned this great honor!

— Donald J. Trump (@realDonaldTrump) November 7, 2018
I can get Nancy Pelosi as many votes as she wants in order for her to be Speaker of the House. She deserves this victory, she has earned it – but there are those in her party who are trying to take it away. She will win! @TomReedCongress

— Donald J. Trump (@realDonaldTrump) November 17, 2018
The president's support comes after months of attack ads against Pelosi leading up the midterm elections. The House Minority Leader is a frequent target of censure and criticism from Republicans and conservatives.
Finally, readers of The Hill weighed in with their thoughts regarding Pelosi's struggle to garner support from Democrats.
"If you don't like her, then run someone AGAINST her."
"Right-wing Dems hijacking the party to make the party more Republican."
"Should Pelosi win the Speakership, there's going to be some Dems who will find out the hard way what happens to those who oppose the eventual winner of the position."
"She needs GOP votes to become Speaker."
Additional updates will follow this report as new developments arise.