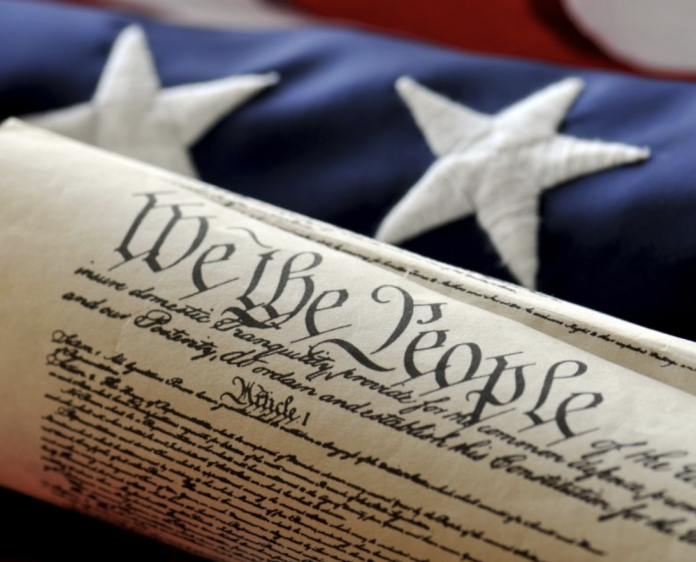 In recent time, Democrats have alleged that a "constitutional crisis" remaining ongoing as a result of the Trump presidency and various affiliated individuals.
However, not all Americans share this outlook. As a matter of fact, President Trump hit back at Democrats earlier this evening.
Everything You Need to Know
According to the Democrats, the United States is facing a "constitutional crisis" for a series of reasons. The reasons which they've alleged include U.S. Attorney General William Barr, the Russia probe results and the fact that Robert Mueller neither confirmed or denied that the president obstructed justice during the probe.
As such, Democrats have taken it upon themselves to "right" what they perceive as a wrong. This includes their attempts to hold the attorney general in contempt of Congress, investigate Trump's financial dealings and subsequently remove him from office. However, these feats are proving to be more challenging than Democrats apparently anticipated. The difficulty which Democrats are experiencing in these areas is largely tied to their claims of a "constitutional crisis."
This is evident in recent statements made by House Judiciary Chairman Jerry Nadler.
"There can be no higher stakes than this attempt to abrogate all power to the executive branch away from Congress and, more importantly, the American people. We talked for a long time about approaching a constitutional crisis — we're now in it. We are now in a constitutional crisis."
Pushback from President Trump
The president took to Twitter hours ago in order to express his thoughts on the alleged "constitutional crisis."
The "Constitutional Crisis" is the Democrats refusing to work. Let them start by fixing the mess that their Immigration Laws have caused at the Southern Border.

— Donald J. Trump (@realDonaldTrump) May 12, 2019
Trump and Democrat leaders have ongoingly remained at odds with one another over immigration. A past dispute between both parties prompted a 35-day government shutdown and eventually lead the president to declare a national emergency at the Southern border. Democrats attempted to fight this declaration, yet ultimately lost.
The president furthermore slammed Democrats for their refusal to let go of the Russia investigation. This comes after Trump was cleared of claims that he colluded with the Russian government in order to win the 2016 presidential election.
Ever since the Mueller Report showed No Collusion & No Obstruction, the Dems have been working overtime to damage me and the Republican Party by issuing over 80 demands for documents and testimonies, and with NO REASON. That's all they want to do – don't care about anything else!

— Donald J. Trump (@realDonaldTrump) May 12, 2019
When the Mueller Report came out showing NO Collusion with Russia (of course), it was supposed to be over, back to work for the people. But the Dems have gone "nuts," and it has actually gotten worse! Hope the Republicans win back the House in 2020, or little will get done!

— Donald J. Trump (@realDonaldTrump) May 12, 2019
Claims of a "constitutional crisis" come with the 2020 presidential election right around the corner. Various Democrats who hope to take on President Trump maintain that America cannot take another four years of him in office; however, the president's re-election campaign team affirms confidence in Trump's ability to win in 2020.
Last week, the president predicted that he will run against Biden in the general election.