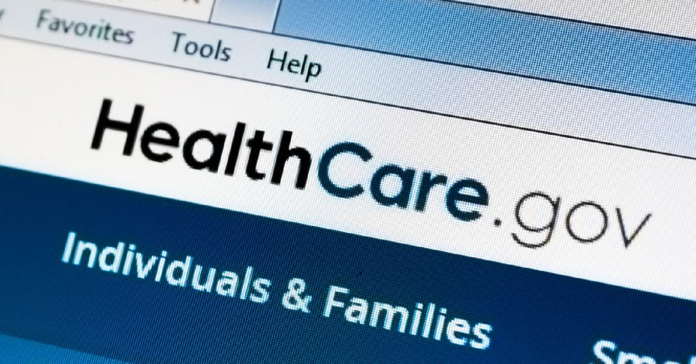 The Government Accountability Office released a report on Thursday criticizing President Donald Trump's administration's handling of health care enrollment.
Open enrollment for 2019 health insurance starts in November. The Trump administration failed to repeal the Affordable Care Act last year. Therefore, the White House had to run a program that it wanted to replace. Enrollment fell by 5 percent.
The Report
The GAO report said that enrollment could have been increased by setting enrollment targets, increasing counseling programs to help people enroll and running television ads for open enrollment.
However, the nonpartisan government agency gave the Trump administration some credit. It said the HealthCare.gov site was much more stable than in previous years.
The Health and Human Services Department did not set enrollment targets for HealthCare.gov. The GAO report said that without targets, HHS wouldn't be able to measure its success rate. In response, the White House said that it didn't believe setting those targets was relevant.
The GAO said that last year, HHS cut funding for counseling programs to help people enroll by 40 percent. It cut funding another 70 percent this year. HHS said it is changing how it evaluates those counseling programs.
Further, HHS ran no television ads for open enrollment last year, saying it was wasteful spending. An HHS study, however, found that television ads were one of the most effective methods of directing people to enroll.
Democrats' Response
Rep. Frank Pallone of New Jersey (D) wrote, "This independent and nonpartisan GAO report confirms that the Trump administration's sabotage of our health care system is driving up costs for consumers and leaving more Americans without health insurance."
HHS and Republican Response
HHS, however, said that the enrollment period for 2018 was the "most cost-effective and successful experience" for people enrolling. They said that callers to the HealthCare.gov help line gave them a 90 percent customer satisfaction rating.
Republicans argue that their efforts did not discourage people from signing up. They say that instead, it is high premiums that deter people. Under the current law, low-income persons receive subsidies to help with their premiums and co-pays. Middle-class Americans don't qualify for the subsidies. They, therefore, have to pay the full premiums and co-pay costs. The high costs of full premiums keep middle-class workers from signing up.
The result, Republicans say, is that more low-income people sign up for coverage while fewer middle-income people do. Because the unemployment rate continues to fall, there are fewer low-income people and more middle-class people. The enrollment numbers reflect this change. Republicans say that the solution is to lower healthcare and premium costs overall so that both low-income and middle-income people can afford coverage.