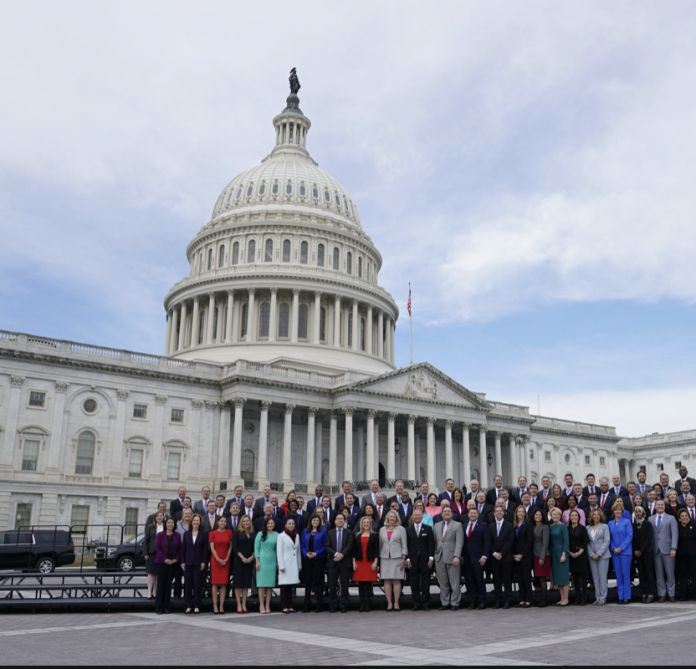 For quite some time, the Democrat Party has expressed an interest in impeaching President Donald Trump. Impeachment has consistently engendered notable pushback from conservatives and Republicans who view it as unwarranted.
A July phone call which President Trump had with Ukraine leader Zelensky is being used as the latest fuel for impeachment. A whistleblower who never heard the call claims that Trump tried to force a quid-pro-quo; Trump, Zelensky, and the true transcripts of the aforementioned phone call stated otherwise. Nevertheless, Democrats persist.
Earlier today, Democrats passed an impeachment resolution. This resolution ultimately allows the Democrat Party to publicize various aspects of the inquiry. However, following these results, Democrats expressed disappointment in the GOP's decision to unanimously oppose the resolution.
What You Need to Know about Democrats' Message to the GOP
Democrats have repeatedly remained critical of Republicans who aren't supporting this current inquiry. On Thursday, House Majority Leader Steny Hoyer censured the GOP for supposedly refusing to "defend the Constitution & uphold their oath of office." However, the truth is that many Republicans don't view the impeachment inquiry as an honest defense of the Costitution or their oath of office.
It is disappointing that Republicans voted against this resolution today, consistent with their refusal to defend the Constitution & uphold their oath of office. House Democrats will continue to seek the facts on behalf of the American people regarding the POTUS's abuse of power.

— Steny Hoyer (@LeaderHoyer) October 31, 2019
Democrats have repeatedly tried to impeach the president. Newly-elected House Democrats bragged about "impeaching the m*therf*cker" before they officially assumed their positions in Congress.
It's completely disingenous for the Democrat Party to behave as if this impeachment inquiry is anything other than an attempt to undo the 2016 election. Various left-wing pundits have also gone on television and expressed concerns that Trump will win a second term in the White House if he's not impeached.
Words from Republican Leadership
Democrats are not the only ones with feedback on today's impeachment resolution. House Minority Leader Kevin McCarthy also had some choice words; throughout his commentary, McCarthy responded to Democrats who are unhappy that Republicans firmly opposed them.
In the House Minority Leader's censure of the Democrats, he reminded Americans' of the Democrats' attempts to impeach Trump behind closed doors:
By using secret interviews and selective leaks to portray the President's legitimate actions as an impeachable offense, Democrats have spent the last 37 days trying to undermine his presidency and divide the country.

Nothing today glosses over that.

— Kevin McCarthy (@GOPLeader) November 1, 2019
Throughout the day, McCarthy also warned the Democrat Party of the perils associated with failing to accept the election results.
In the House Minority Leader's own words:
Democrats in Washington have NEVER accepted the voters' choice to make Donald Trump president. This impeachment is not only an attempt to undo the last election—it is an attempt to influence in the next one too.https://t.co/hy5RJcf5UM

— Kevin McCarthy (@GOPLeader) October 31, 2019
To the Democrats I say this: Let THE PEOPLE choose the next leader of the free world. Do not dilute our democracy by allowing politicians to interfere in elections from their bubble in Washington, DC.

— Kevin McCarthy (@GOPLeader) October 31, 2019