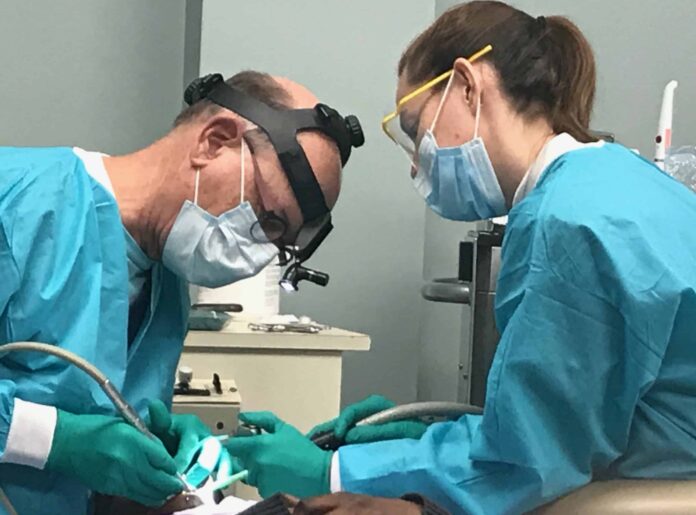 (USA Herald) – In a recent decision that has left policyholders and legal professionals disappointed, an Illinois appellate panel unanimously denied the COVID-19 coverage appeal filed by two prosthodontist practices. The court found that the pandemic didn't cause any physical loss or damage to their practices, marking a significant setback for policyholders seeking fair compensation. This report delves into the complex legal issues surrounding this case and the insurer's potential bad faith conduct.
The case revolves around Oak Park Prosthodontics Ltd. and Colorado Prosthodontics, who sought damages from their insurer, Twin City Fire Insurance Co., for breach of contract claims and alleged violations of Illinois and Colorado statutes regarding bad-faith claims handling. If no coverage existed, the dental practices sought damages from their insurance agent, Cherry Creek Insurance Agency, for its alleged negligence and negligent misrepresentation in obtaining a policy with a virus exclusion when that clause wasn't present in their prior policy contract.
Presiding Justice Margaret McBride wrote in the order that the dental practices "failed to show that direct physical loss or direct physical damage to covered property was sustained by their Illinois or Colorado location due to the pandemic or executive orders in early 2020." The court also upheld the dismissal of claims against Cherry Creek Insurance Agency for failure to state a claim.
Daniel Faichney, the attorney representing the dental practices, expressed his disappointment in the court's decision, stating that they disagreed with the court's definition of physical loss. It remains uncertain whether his clients will continue the litigation.
The prosthodontists attempted to argue that the presence of COVID-19 in the vicinity of their offices was akin to asbestos or gasoline contamination, but the court rejected these arguments. The judges stated that many courts have distinguished the presence of the SARS-CoV-2 virus from contaminants that damage property and have been unpersuaded that government orders intended to curb social interaction and virus transmission caused direct physical loss or damage.
The dental practices also referred to a Vermont case, Huntington Ingalls Industries Inc. et al. v. Ace American Insurance Co., in which a shipbuilder was allowed to proceed past a motion to dismiss its case for COVID-19 losses. However, the Illinois court highlighted the differences in Vermont's "'extremely liberal' notice-pleading standards" compared to Illinois' more stringent fact-pleading jurisdiction.
So far, state high courts in Massachusetts, Washington, Oklahoma, Iowa, Wisconsin, South Carolina, Delaware, Ohio, and Maryland have sided with insurers, with most finding that losses from shutdown orders aren't covered. Some of these courts went even further, ruling that businesses didn't have coverage for losses caused by the presence of the virus on their premises.
Although the Illinois panel's order is considered nonprecedential, it brings to light concerns surrounding insurers' potential bad faith conduct and the continuous battle faced by policyholders pursuing legitimate claims. This case highlights the necessity for a more transparent understanding of legal concepts and a fairer approach to insurance coverage, especially in the face of unparalleled challenges such as the COVID-19 pandemic.
By Samuel Lopez, Legal News Contributor for USA Herald