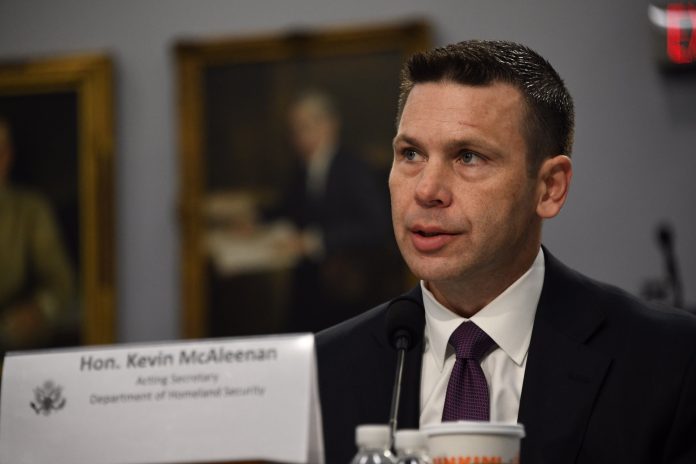 Kevin McAleenan, the Acting Secretary of the Department of Homeland Security (DHS) decided to step down from his position.
McAleenan submitted his resignation to the White House on Friday afternoon, ending his six-month tenure as chief of the DHS. He had been planning about resigning for weeks and his decision has nothing to do with the escalating House impeachment inquiry against President Donald Trump, according to CBS News based on information from a person close to McAleenan.
The source said, "His goal was to bring down the number of border crossing. He met that goal and he has done as much as he can in this political environment."
In a tweet, McAleenan confirmed his resignation and thanked the President for giving him the opportunity to serve as Acting DHS Secretary. He noted that during his tenure, the Department achieved significant progress in addressing the security and humanitarian crisis at the southern border. He promised to work with DHS leadership teams to ensure a smooth transition.
I want to thank the President for the opportunity to serve alongside the men and women of the Department of Homeland Security. With his support, over the last 6 months, we have made tremendous progress mitigating the border security and humanitarian crisis we faced this year… pic.twitter.com/A4rTcZgJKF

— Acting Sec. Kevin McAleenan (@DHSMcAleenan) October 12, 2019
On the other hand, Trump tweeted that McAleenan is leaving the Department to spend more time with his family and he is going to the private sector. The President also praised him for a "job well done" and stated that he will announce the next DHS Acting Secretary next week.
….Congratulations Kevin, on a job well done! I will be announcing the new Acting Secretary next week. Many wonderful candidates!

— Donald J. Trump (@realDonaldTrump) October 11, 2019
Trump appointed McAleenan when he asked for DHS Secretary Kirstjen Nielsen's resignation earlier this year. He served as Commissioner of the U.S. Customs and Border Protection (CBP) before assuming his role as Acting DHS Secretary.