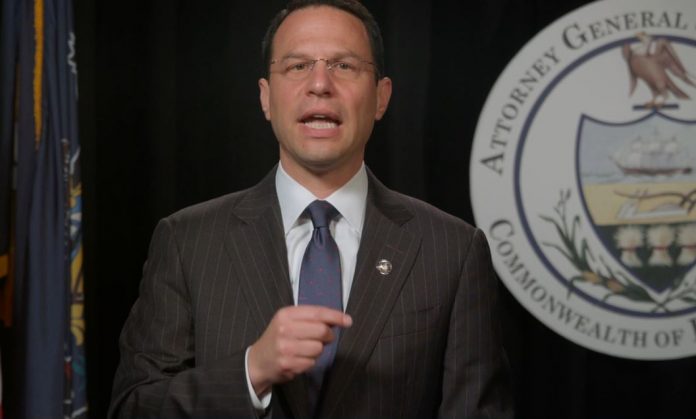 Pennsylvania Attorney General Josh Shapiro filed a lawsuit against a company operating a rent to own scam that affected more than 650 low-income families across the state.
According to AG Shapiro, his office sued Vision Property Management and its affiliates as well as its CEO Alex and Chairman Antoni Szkaradek for engaging in illegal business practices.
In the lawsuit, the Attorney General alleged that the defendants operated a rent to own scam. Their actions violated the Consumer Protection Law, the Pennsylvania landlord-tenant law, the Loan and Interest Protection Law and several other statues.
Vision Property Management, its owners and affiliates allegedly lured consumers into entering rent to own agreements on foreclosed houses by using misleading sales tactics.
The company allegedly advertised its foreclosed homes nationwide including at least 600 in Pennsylvania as rent to own. Its primary target, low-income consumers who want to own a home but cannot obtain a conventional mortgage. The homes have significant defects such as leaking roofs, malfunctioning plumbing and other problems.
Consumers were not aware that they entered into agreements that did not provide ownership rights to them. Instead, the agreement gave the company the right to evict them immediately if they fall behind payments. The agreement also included an illegal provision requiring consumers to take the responsibility of paying for expensive repairs to make the houses habitable.
AG Shapiro aims to stop predatory business practices
In a statement, AG Shapiro said Vision Property Management, its owners and affiliates took advantage of unsuspecting consumers who incurred significant and unexpected costs but never end up owning a home.
He said the lawsuit will "put an end" to the company's "predatory practices." It will also "deliver results to the hundreds of Pennsylvanians" who became victims of Vision Property Management's rent to own scheme.
Additionally, AG Shapiro said, "When consumers face discrimination in seeking to buy a home or apply for a mortgage because of their race, ethnicity, or other factors, they are sometimes forced to seek out alternative methods such as 'rent to own' or 'for sale by owner' agreements. Unfortunately, many of these agreements are actually scams… This is yet another reason why my Office is investigating allegations of redlining in the Philadelphia region. We will continue to stand up for the civil rights of all Pennsylvanians and work to put an end to institutional racism in housing practices."