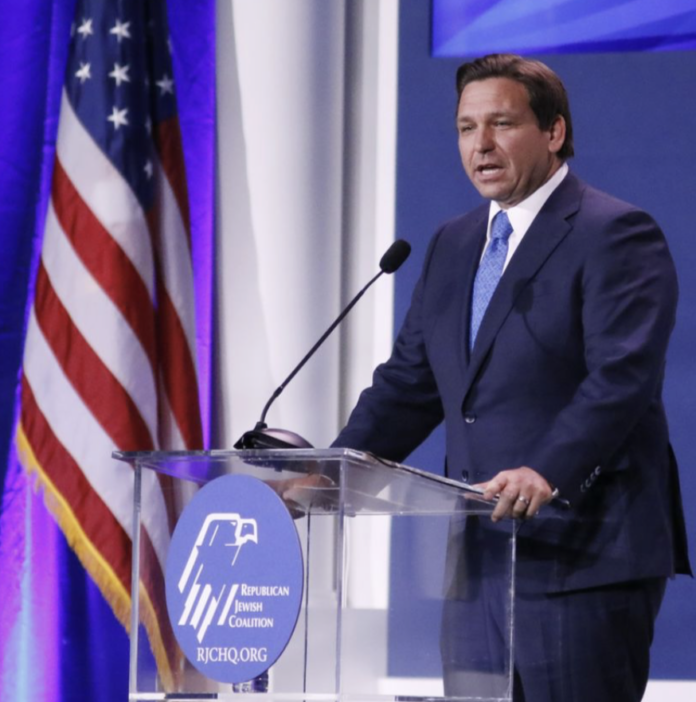 The 2024 presidential election is around the corner, at this point. Former President Trump is already in the race. Though additional GOP contenders, such as former United Nations ambassador Nikki Haley, are expected to announce their own candidacies.
On the other side, when Joe Biden gives his State of the Union address later today, he's also anticipated to announce his reelection plans.
Trump very much wants to be the Republican nominee. Though so far, there is a growing consensus within the GOP that going with a different 2024 nominee may be best.
So far, all 2024 election polls reveal that Florida Gov. Ron DeSantis, if he enters the presidential race, poses the greatest chance of stopping Trump from getting the Republican nomination for 2024.
Meanwhile, in a new poll, the Florida governor enjoys a nearly double-digit lead over Trump.
Good news for DeSantis
The right-wing economic group, Club for Growth, released a new poll that spells trouble for Trump, yet good news for DeSantis.
This poll shows the Florida governor carrying a nine-point lead over Trump in a match pitting them directly against one another.