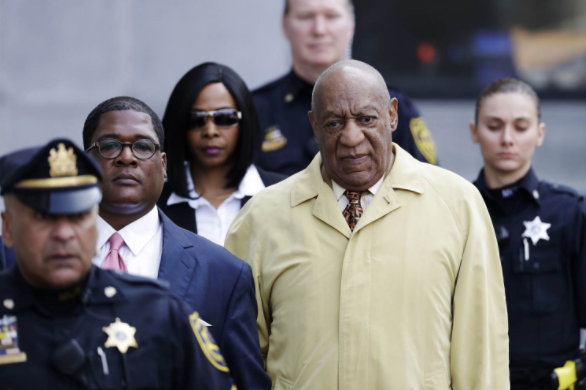 The events of Bill Cosby's trial have made headlines across the nation. Nearly everyone in America is aware that over 40 women came out and accused the former actor/comedian of drugging and sexually assaulting them. The dates of these alleged misdeeds go back decades; when the women were asked why they waited so long to report the crimes against them, they affirmed their fear of having their reputations and careers tarnished by the then popular and powerful Bill Cosby. Many people who are close to Cosby are convinced of his innocence, while others are unsure or view him as guilty.
June 8, 2017 marks the fourth day of Bill Cosby's trial. The New York Times recently reported that all major prosecution witnesses have finished testifying at the trial. Since Cosby announced his refusal to testify, many people are wondering who the defense will bring to the stand in order to solidify their case. It is quite interesting that Cosby refuses to engage in his own defense. Most people would aspire to clear their name and ensure that the world hears their side of the story after multiple horrific accusations. Apparently, this is not the case for Cosby.
Earlier this morning, the prosecution brought two witnesses to the stand: a neighbor of Andrea Constand, one of Cosby's accusers and Richard Schaffer, a police officer who interviewed Cosby 12 years ago. Constand's neighbor testified that Constand isolated herself months after she was allegedly assaulted by Cosby in 2004. Isolation is a common act that follows after someone experiences sexual assault. In contrast, Richard Schaffer tells a very different story. He interviewed Cosby at a New York Law office in 2005 and stated that Cosby referred to his sexual encounter with Constand as "petting and talking." When Cosby's lawyer, Brian McMonagle cross examined Schaffer, he made sure to vividly highlight the inconsistencies and holes within Constand's report to the police.
Despite the attempts of Cosby's lawyers, drug expert Timothy Rohrig from Wichita State University will be providing testimony to the court. During the evening of the alleged assault, Cosby provided Constand with three pills; Rohrig will bear witness as to whether or not the effects of the pills mirror the upshots of quaaludes or Benadryl. Furthermore, Cosby's decision to give pills to Constand is unsavory in and of itself. Why did Cosby need to supply her with pills in order to have sex with him? Despite any prejudices for or against Cosby, it is a known fact that rapists often use pills to incapacitate their victims before violating them sexually. No wonder Cosby does not want to testify!
According to NBC, if Cosby is found to be guilty, he will be mandated to register as a sex offender and serve up to a decade in prison. While many people hold their own opinions on Cosby's innocence or guilt, the matter is ultimately up for the courts to decide at this point in time. However, to have 40 women accuse one person of sexual assault over a period of decades is very grave. Eventually, the truth will come out and Cosby will be forced to take accountability for his actions.