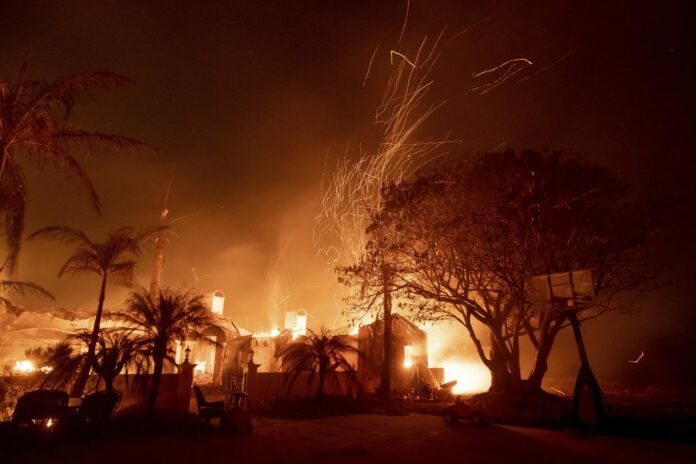 A catastrophic wildfire has ravaged the serene landscapes of the Hawaiian island of Maui. And has left a trail of destruction in its wake. The death toll rises to at least 53. And once-vibrant colorful neighborhoods have been reduced to a wasteland of gray ash and rubble.
UPDATE: As of August 13, the death toll has risen to 93.
Survivors tell their stories of escaping with only the clothes on their backs.
Aerial views of the historic town of Lahaina reveal the extent of the tragedy. The fire's flames spared no corner of this once-thriving community. Smoke continues to hang over Lahaina, a town that dates back to the 1700s and stands as the largest community on Maui's west side.
Canadian wildfires smoke spews a hazardous haze on the US – USA Herald
Viral Video of Riverfront Brawl in Alabama Puts Racial Tensions in the Spotlight – USA Herald
The famous Front Street, where tourists shopped and dined, lies in ruins, a stark contrast to the bustling scene that existed just days ago.
The fire's devastation extended beyond buildings and historical landmarks. In the harbor once dotted with boats, scorched vessels float. 
The Island of Maui still smolders
Hawaii's Governor, Josh Green, spoke of the heartbreaking situation,"Lahaina, with a few rare exceptions, has been burned down."