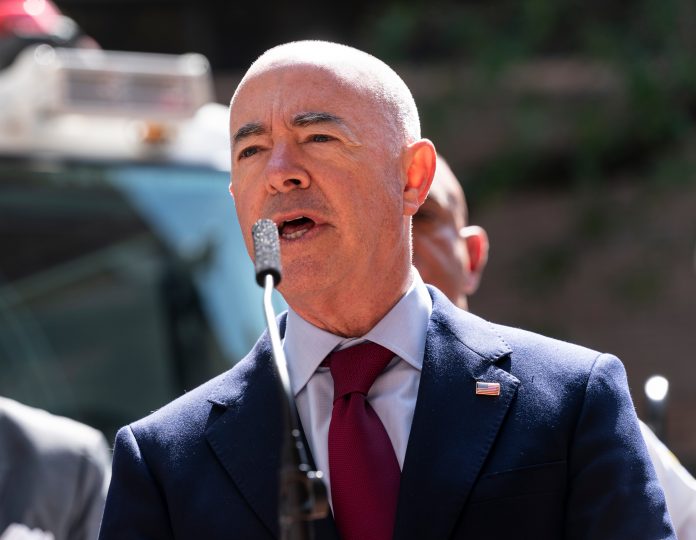 The situation at the U.S.-Mexico border is not good. It's also a situation that's worsened in recent months, despite Vice President Kamala Harris being selected as the point person to get this under control.
Over the past few weeks, controversies and debates have come up regarding the treatment of migrants at the border. Likewise, qualms also exist regarding thousands of migrants housed underneath a bridge in Del Rio, Texas.
At this point, it's a tough move for anyone to deny that what's happening at the border is a problem. Even some big name Democrats have started calling out the Biden administration for what is happening.
In the wake of all this, Department of Homeland Security secretary Alejandro Mayorkas faced questions about the situation at the border during a Fox News, in-person interview.
The DHS secretary on the southern border crisis
When Mayorkas sat down with Fox News, he spoke with anchor Chris Wallace. Wallace pressed the DHS secretary on a number of issues; first, he started by asking Mayorkas about whether the decisions of the Biden administration serve as magnet for more illegal immigration.