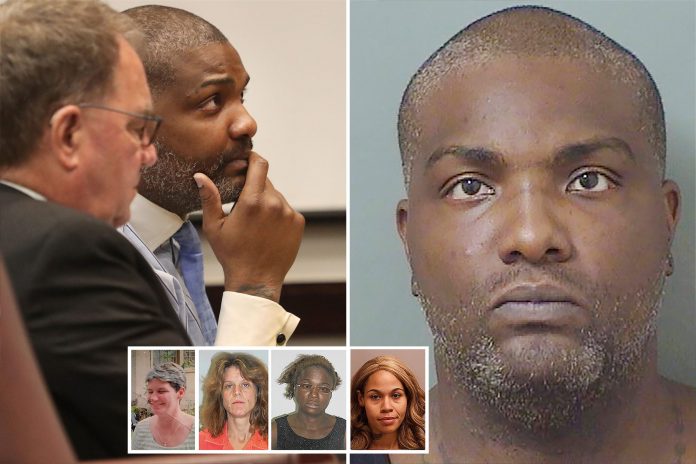 Serial killer Robert Hayes, 39 was convicted by a Volusia County Florida jury on Tuesday. DNA evidence led to his conviction of three murders committed in 2005 and 2006. 
During the time the charismatic Hayes attended Bethune-Cookman University in Daytona Beach, he had a secret life. Hayes was a popular student who received a degree in criminal justice. The former college cheerleader and band member killed multiple women during that time.
He was charged and convicted of first-degree premeditated murder. And the jury said Hayes was guilty of killing sex workers Laquetta Gunther, 45, Julie Green, 35, and Iwana Patton, 35.
DNA evidence and ballistics made the case
Hayes has also been charged in the 2016 death of a fourth woman, Rachel Bey, 32. State Attorney R.J. Larizza says they intend to seek the death penalty in the fourth case.
The serial killer was arrested in 2019 after Florida investigators ran a DNA profile from his latest victim, Rachel Bey through a genetic database. 
To confirm the DNA match, authorities surveilled the suspect. And collected a discarded cigarette butt.