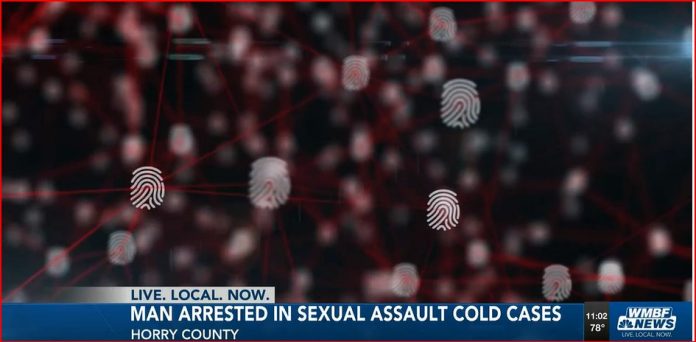 South Carolina State Law Enforcement Division says that DNA identified a suspect in serial rapes and sexual assault cases that occurred between 2000 and 2006.
The Horry County Police arrested Randy Barnhill, 56, of Conway. He faces 13 charges, including multiple counts of first-degree criminal sexual conduct, and kidnapping.
Barnhill is already a registered sex offender. And has been listed since May 1993 when he was convicted of indecent exposure.
Due to the developments in DNA technology, authorities now have scientific evidence to clear up the cases. Barnhill was identified in a 2006 case in May 2022. And he was arrested on June 9th. 
 He is currently being held at J. Reuben Long Detention Center.
DNA identified 2006 suspect
Initially the rapist DNA was sent to the lab hoping for leads in the county's investigation into a 2006 sexual assault.
Police documents from November 2006, say that a woman was taking trash out. She was forced inside a building, physically restrained and sexually assaulted.
According to the arrest warrant, "The defendant did use aggravated force while sexually battering the victim by restraining her physically and preventing her from moving about freely while verbally threatening to kill her." 
An investigation by both county and state authorities HCPD turned up other sexual assault cases that Barnhill's DNA matched.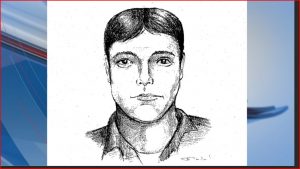 In one of those incidents, from 2005 Barnhill broke into the victim's home while she slept. And he threatened her and sexually assaulted her. The victim was able to provide a good sketch of her assailant. 
So far Barnhill is just charged with 4 rapes. Police say he is considered a suspect in more cold cases. The investigation remains open and additional charges are anticipated.
Horry County police are coordinating with neighboring counties that match the suspect's description and MO. The DNA will be matched with the other agencies that have DNA in their cases.
"I'm certainly very proud of the work and persistence by Horry County police officers in this matter," 15th Circuit Solicitor Jimmy Richardson told the press. "It may have appeared to the victims that this series of crimes would have remained unsolved; however, Horry County continues to use modern day advancements in technology to work for justice for crime victims."
"It is the sincere hope of HCPD that this new development will bring the survivors of these incidents and the greater Horry County community some sense of peace," he added.
Police request anyone with information related to a similar crime with a suspect matching Barnhill please contact the HCPD Criminal Investigations Division. The Tip Line is 843-915-8477 or email [email protected]