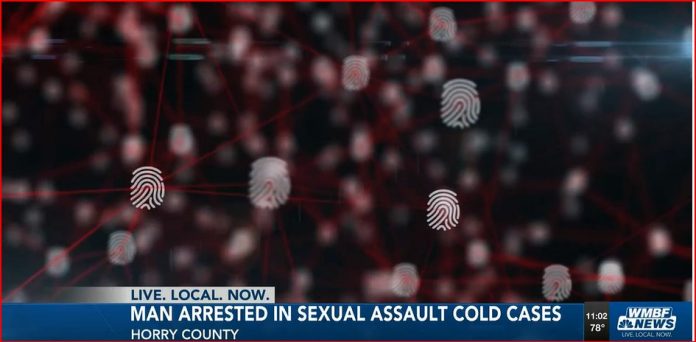 South Carolina State Law Enforcement Division says that DNA identified a suspect in serial rapes and sexual assault cases that occurred between 2000 and 2006.
The Horry County Police arrested Randy Barnhill, 56, of Conway. He faces 13 charges, including multiple counts of first-degree criminal sexual conduct, and kidnapping.
Barnhill is already a registered sex offender. And has been listed since May 1993 when he was convicted of indecent exposure.
Due to the developments in DNA technology, authorities now have scientific evidence to clear up the cases. Barnhill was identified in a 2006 case in May 2022. And he was arrested on June 9th. 
 He is currently being held at J. Reuben Long Detention Center.
DNA identified 2006 suspect
Initially the rapist DNA was sent to the lab hoping for leads in the county's investigation into a 2006 sexual assault.
Police documents from November 2006, say that a woman was taking trash out. She was forced inside a building, physically restrained and sexually assaulted.