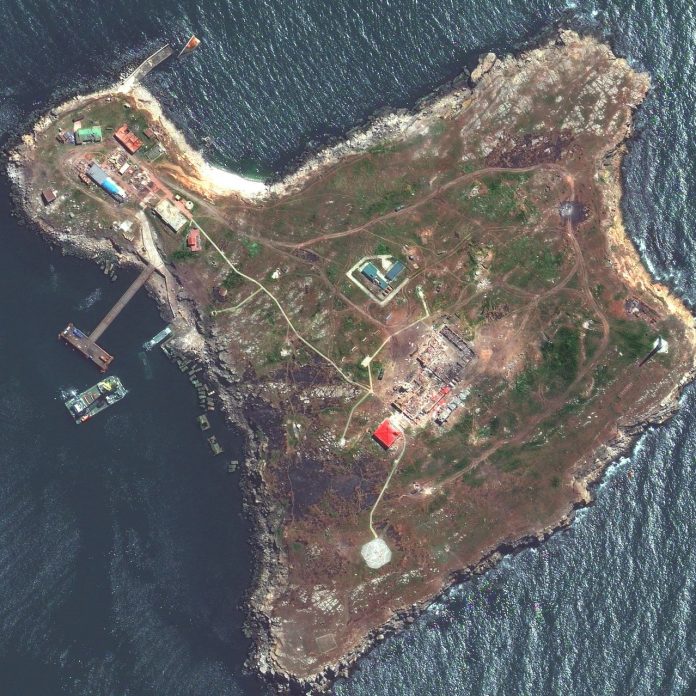 Since the first day of the Russian invasion of Ukraine, there has been a battle for Snake Island in the Black Sea.
 It was on Snake Island, also known as Zmiinyi Island, where a handful of Ukrainian soldiers refused to surrender to a Russian warship and planes. Outgunned and outmanned a hundred times over, the Ukrainians were defiant.
The island's defenders were captured. Russia quickly occupied the island. And began moving its war weapons into the port of Odesa. But Ukraine has never conceded the area to Russia.
Despite its size, only 0.2 square kilometers or .077 square miles it has strategic purposes. It is a valuable piece of land for control over the western Black Sea.
The Russian strategy to use Snake Island to gain control over the sea, air, and land in the north-western Black Sea and southern Ukraine has had limited success.
Because of the constant Ukrainian attacks Russia was not able to maintain long-range anti-air defenses there. And they will be required to protect their navy and military assets gathering at Ukraine's coastline.
Battle for Snake Island is a fight for control of the port
"Whoever controls the island can halt all shipping to southern Ukraine," said Kyrylo Budanov of the Ukraine intelligence service.