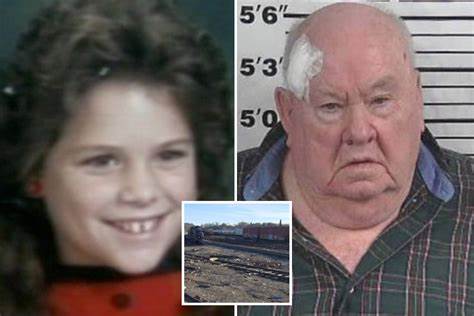 Arraignment was held today for a now 74-year-old man whose DNA-linked him to a murder committed in 1988. Melissa Ann Tremblay was 11 years old when she was killed in a Lawrence, Massachusetts trainyard.
Marvin C. McClendon Jr. is being held without bail. And has continued to claim he is not guilty. He has been charged with murder in a Lawrence District Court.
DNA-linked by cold case unit
The Tremblay's were from Salem, New Hampshire, which is just a few miles from Lawrence.
The young victim attended an event at a Lawrence social club with her mother and her mother's boyfriend.  She was playing outside the building when she disappeared. And was reported missing later that night.
The sixth-grader was found the next day at the trainyard. She had been stabbed and her body had been run over by a train, police reported.
The cold case unit at the Essex district attorney's office began to re-investigate the crime in  2014. And McClendon has always been considered a "person of interest" in the crime, according to authorities.
In 1988 there was no developed DNA science. But enough evidence was kept to allow investigators to match DNA in the cold case. 
DNA from the girl's body matched McClendon. And prosecutor Jessica Strasnick told the court Friday that the evidence is overwhelming. 
 At the time of the murder a van was spotted near the crime scene. In 1988, McClendon was driving the same type and color van and was in the area doing carpenter work. During that time he worked and went to church in Lawrence.
Since the murder McClendon worked as a Massachusetts corrections officer. He retired and moved to Bremen, Alabama. He was arrested in Bremen last month.
Melissa Ann's mother, Janet Tremblay, died at the age of 70, in 2015. her surviving relatives were told of the arrest. 
This appears to be another case where new DNA technologies are helping solve decades old cold cases.