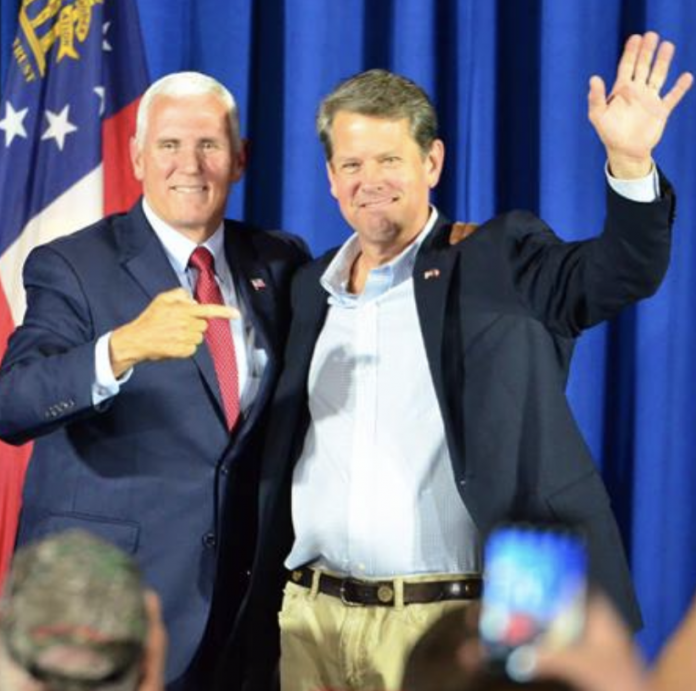 On Tuesday, May 24, the state of Georgia will hold its primary election to determine which candidates for governor face off against each other in the general election.
On the Republican side, incumbent GOP Gov. Brian Kemp appears set to win, likely avoiding a runoff as well.
Polling from earlier this month shows Kemp carrying almost 60% support amongst Georgia Republican voters. Meanwhile, Trump-backed GOP challenger David Perdue comes in next with about 22%.
On the side of the Democrats, Stacey Abrams is running without competition. She will therefore secure the nomination of the Georgia Democratic Party on May 24.
All signs appear to indicate a Kemp vs. Abrams rematch heading into the Georgia general election. As an added boost to the Georgia governor, former Vice President Mike Pence is heading down to the Peach State to campaign for Kemp also.
What to know about Pence's upcoming visit
In a statement, the former vice president clearly affirmed his support for Kemp as the latter seeks a second term as Georgia's governor.