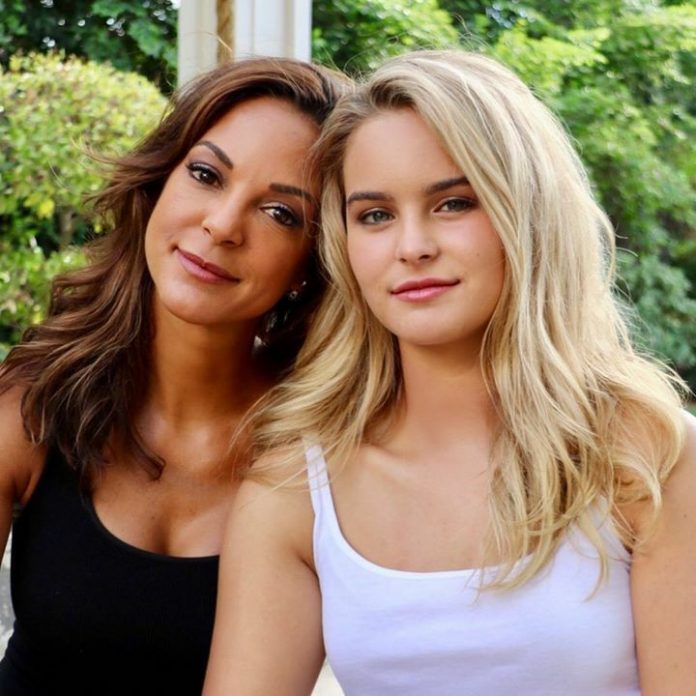 After 12 years of threats and psychological abuse, a stalker was identified and jailed due to a DNA match.  The new techniques of genetic genealogy worked. And TV star Eva LaRue got to face her abusive stalker in a Los Angeles County courtroom.
In a phone interview LaRue said "We feel like, finally, we know where he is. We know that for the next six years we will be able to breathe a massive sigh of relief and feel like we're not looking over our shoulder constantly." 
According to the Department of Justice news release James David Rogers, 58, of Heath, Ohio pleaded guilty to two counts of mailing threatening communications, one count of threats by interstate communications, and two counts of stalking.
Eva La Rue is a former beauty queen and an Emmy Award Winning American actress. She appeared for years on the "All My Children" soap opera. She was also featured for 7-years in the crime procedural "CSI: Miami," which ended in 2012.
In CSI, LaRue's character was a DNA analyst for the Miami-Dade Police Department. And the irony is that authorities were eventually able to track her abusive stalker through a DNA match from the envelopes he sent with threatening letters.
Living in Fear
The threatening letters began in 2007. LaRue was in her second season on "CSI: Miami" when the first letter appeared.  And they kept coming mailed by someone calling himself "Freddie Krueger." 
Krueger was the fictional killer from the series of horror films "A Nightmare on Elm Street." Some of the letters were postmarked from Youngstown, Ohio which was where Elm Street was in the films.
"I am the man who has been stalking for (the) last 7 years. Now I have set my eye on you too," according to the indictment one letter claimed. And another said, "You look so beautiful in your pictures on google. Are you ready to be the mother of my child."
Thirty-six letters were sent. They were filled with threats to LaRue with promises to rape and kill her. And by 2015, the threats were also directed to her then 13-year-old daughter. 
At some point, the deranged stalker also began calling LaRue's daughter's school. And he told the school he was the child's father and was waiting outside to pick her up.
LaRue's daughter Kaya Callahan, now 20, also became emotional when she was describing to the court how Roger's threats traumatized her.
After the contact with her school everyone was trying to keep her safe and she was escorted every day from the school to the parking lot.
Moving to Italy
Terrified, the TV star sold her house and took her family out of the country. They lived in Italy with a friend for months.
Returning to California LaRue purchased a new house under the name of an LLC. An LLC business entity provides limited liability protection. And it was an attempt to shield the actress's identity.
But the stalker's letters soon began showing up at the new address.
LaRue and her daughter "drove circuitous routes home, slept with weapons nearby and had discussions about how to seek help quickly if [Rogers] found them and tried to harm them," 
DNA match identifies stalker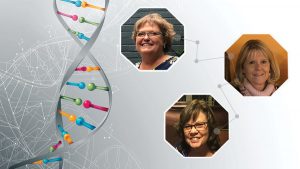 Genetic genealogy was used to find Rogers. Due to new developments in DNA science the FBI was able to ultimately make a DNA match to identify and arrest the stalker in 2019. 
Former FBI special agent Stephen Busch and former FBI attorney Steve Kramer explained how DNA from the envelopes of the abusive letters led to the suspect's capture.
DNA was run through a series of databases including 23andMe, Ancestry and GEDmatch. And using genetic genealogy authorities identify relatives of the person who have submitted their DNA for testing. Then researchers build out family trees. And narrow down the list of suspects through more traditional detective work.
This eventually led the FBI to a small town in Ohio where Rogers was the prime suspect. Agents traveled to the area and began surveillance. They were looking for an opportunity to get his DNA to confirm their suspect was the letter writer.
After work as a nurse's assistant Rogers ate at an Arby's. And the FBI were able to extract his DNA from a discarded straw.
He was arrested the next day in November 2019. And last week's conviction is the first-time genetic genealogy has solved a federal case.
Stalker sentenced 
Rogers was sentenced last week in the U.S. District Court for Central California. He received a 40-month prison sentence from Judge John A. Kronstadt. After he is released, he will serve three years of supervised probation.
At his sentencing through a video link from Ohio, Rogers said he is receiving mental health treatment. And apologized claiming to accept "full responsibility.'
"I forgive you, but I cannot forget," LaRue told her stalker at the sentencing, "The fear is with me forever."
In her victim impact statement thanked him for his apology but told the judge, "I am so worried what will happen when he gets out."
"We have had years of this," she added. "This is beyond deviant behavior."