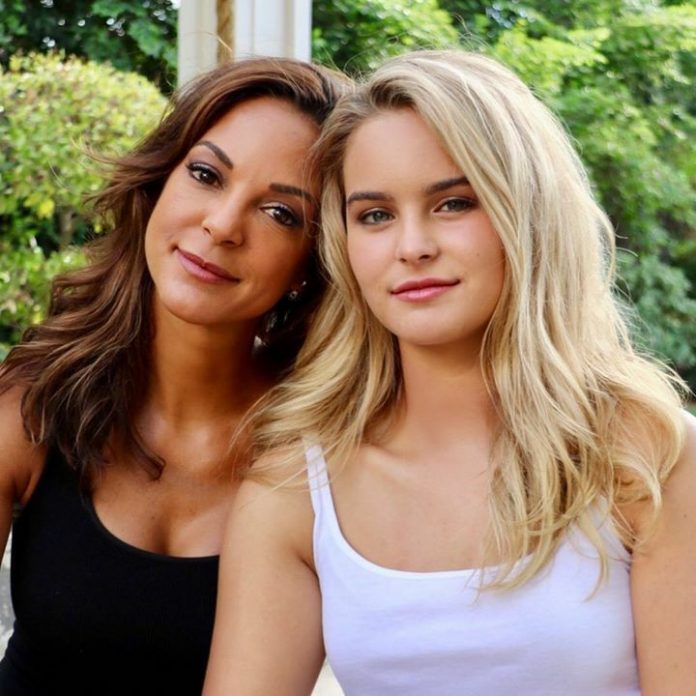 After 12 years of threats and psychological abuse, a stalker was identified and jailed due to a DNA match.  The new techniques of genetic genealogy worked. And TV star Eva LaRue got to face her abusive stalker in a Los Angeles County courtroom.
In a phone interview LaRue said "We feel like, finally, we know where he is. We know that for the next six years we will be able to breathe a massive sigh of relief and feel like we're not looking over our shoulder constantly." 
According to the Department of Justice news release James David Rogers, 58, of Heath, Ohio pleaded guilty to two counts of mailing threatening communications, one count of threats by interstate communications, and two counts of stalking.
Eva La Rue is a former beauty queen and an Emmy Award Winning American actress. She appeared for years on the "All My Children" soap opera. She was also featured for 7-years in the crime procedural "CSI: Miami," which ended in 2012.
In CSI, LaRue's character was a DNA analyst for the Miami-Dade Police Department. And the irony is that authorities were eventually able to track her abusive stalker through a DNA match from the envelopes he sent with threatening letters.
Living in Fear
The threatening letters began in 2007. LaRue was in her second season on "CSI: Miami" when the first letter appeared.  And they kept coming mailed by someone calling himself "Freddie Krueger."