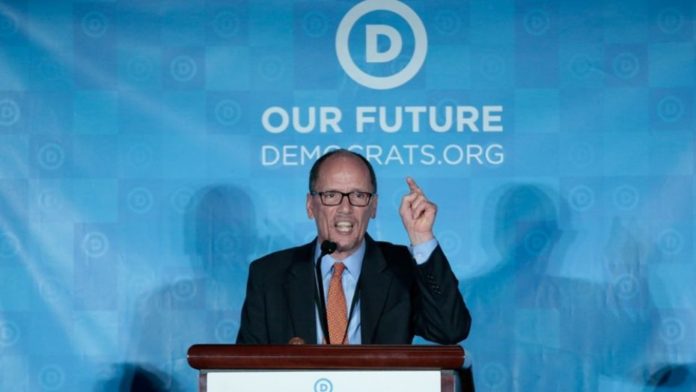 The Democratic National Committee announced that white men should not apply for work within their tech department, as reported by Fox News.
The Official Email
The DNC announced the aforementioned preference via email through Madeleine Leader, their Data Services manager, on Monday. The email reads as follows:
"A bit more than just the messenger here, but we in the Technology Department here at the DNC are looking to hire for the following positions:
Chief Security Officer
Data Science Lead
Full Stack Engineer
IT Help Desk Manager
IT Systems Administrator,
– 8. Product Designer/Director/Manager
As you may have heard, we are rebuilding the Technology Team into a robust well-oiled machine that can tackle all elections from the Presidential down to dog catcher and School Board. What's more important is that we are focused on hiring and maintaining a staff of diverse voices and life experiences, something that we desperately need if we hope to secure the future of our country.
We are building a distributed Tech Team so most of our positions can be based wherever you happen to live.
Please let me know if you have any questions or concerns and feel free to forward on to your contacts. I personally would prefer that you not forward to cisgender straight white males, since they're already in the majority.
Thanks for taking the time,
Madeleine Leader
Democratic National Committee
Data Services Manager"
(The email was originally posted by The Daily Wire.)
Feedback from the American People
First and foremost, the above email engendered massive backlash. Many people expressed feelings of surprise while others cited the email as an example of discrimination. Conservatives, as a whole, echoed this thought. So far, Democratic officials have not condemned Leader.
Moreover, many right wingers and conservative media outlets noted Leader's request as a reason Democrats lost last year's election. The political Left has also taken heat for what many people view as racism. Conservatives have also stated that singling out white males is not the way to engender diversity.
While progressives have remained virtually silent, Republicans are staunch critics of identity politics. Categorizing people based on race is harmful, conservatives state. Overall, Americans expressed massive disapproval regarding Leader's request to exclude white men.
She has not yet apologized.