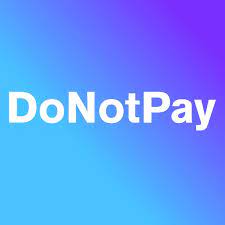 (USA Herald) – As you may have heard, next month history will be made in California when "the world's first" robot lawyer" enabled by the DO NOT PAY app, will defend an alleged traffic rule violator. The defendant will only say what the DoNotPay AI will instruct.
The AI will reportedly analyze the courtroom arguments instead of responding to every statement made in the courtroom. This so-called robot lawyer can also be used for a broad range of other legal issues, including insurance coverage disputes, and bad-faith legal actions.
As a policyholder, it can be frustrating and stressful when an insurer denies a claim for damages. This can feel especially unfair if the denial is made in bad faith, meaning that the insurer is not acting with the level of care and diligence that a reasonable insurer would under the circumstances. In such cases, policyholders may feel like they have few options for recourse. However, a new app called "DO NOT PAY" is offering policyholders a way to fight back against insurers who engage in bad-faith claim denials.