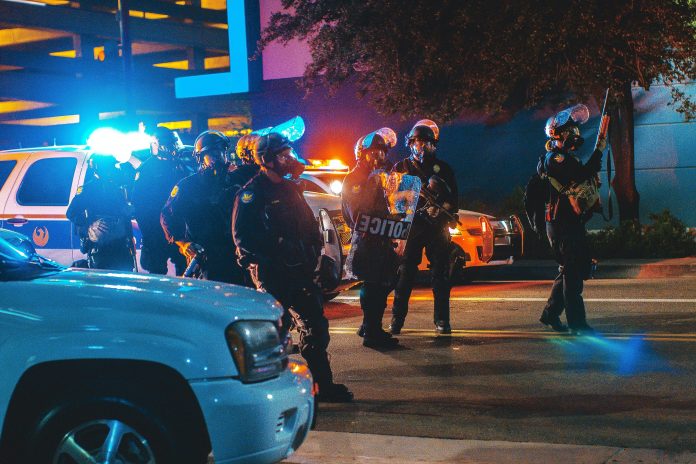 The U.S. Department of Justice (DOJ) will allow the use of body-worn cameras by federal task force agents at the state, local, territorial and tribal levels.
Federal task force members will activate their body cameras when executing search and arrest warrants as well as other "planned operations."
The DOJ made its decision based on the results of a federal pilot program launched in October 2019. Attorney General William Barr consulted with state and local law enforcement groups before creating and launching the pilot program.
"After spending a substantial amount of time examining this issue, assessing the results of the pilot program, and taking into account the interests and priorities of all the law enforcement agencies involved, I am pleased to announce that the department will permit the use of body-worn cameras on our federal task forces in specific circumstances," said Barr in a statement.
He added, "The Department of Justice has no higher priority than ensuring the safety and security of the American people and this policy will continue to help us fulfill that mission."
The program is open for participation to state and local law enforcement agencies who can contact the nearest Special-Agent-in-Charge of the task force. The news of the program's implementation on an official level follows months of ongoing protests over the deaths of George Floyd and Breonna Taylor who were both fatally injured in altercations with police.
Contrary to national criticism, it appears that the  Justice Department looked at the matter closely and felt that body-worn cameras are an essential piece of equipment for modern policing, which is vastly different when compared to the policing tactics of old that had to be put under the microscope of societal and legal oversight.
It remains to be seen whether local and state law enforcement authorities will sign up for the program.
—————————————-
Have a story you want USA Herald to cover? Submit a tip here and if we think it's newsworthy, we'll follow up on it.
Want to contribute a story? We also accept article submissions – check out our writer's guidelines here.