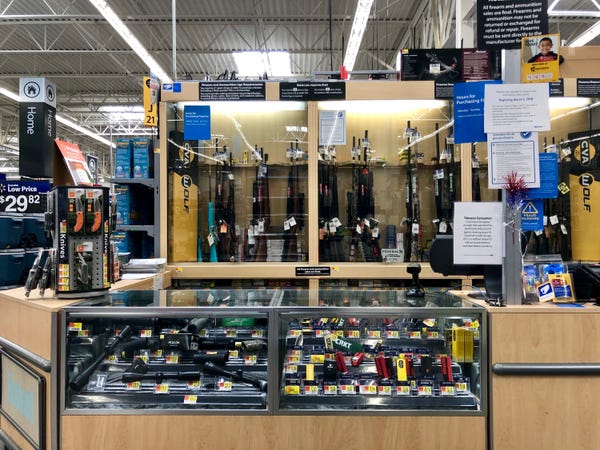 Walmart removed guns and ammunition from its sales floors in all of its stores across the United States on Thursday. Its action is a precautionary measure to protect associates and consumers from possible civil disorder.
The retail giant is a major seller of ammunition and firearms, which are available in half of its 4,700 mega-stores. 
 In a statement released to media outlets, A spokesperson for Wamart explained, "We have seen some isolated civil unrest, and as we have done on several occasions over the last few years, we have moved our firearms and ammunition off the sales floor as a precaution for the safety of our associates and customers. These items do remain available for purchase by customers." 
The statement noted that the company is taking a "wait and see" attitude and does not have a date when guns and ammunition will be back on the shelves.
Walmart made the decision just days before the U.S. presidential election on Nov. 3. In light of the recent violence and riots, there are fears that the election could spark civil disorders across the country. The company seeks to keep firearms from being stolen in the event of rioting, looting, or social unrest. It does not want firearms in the wrong hands. 
The 2020 violent protests
In May, Walmart removed guns and ammunition from stores after a cop caused the death of George Floyd, which set off riots in several cities and some Walmart stores were damaged and looted.