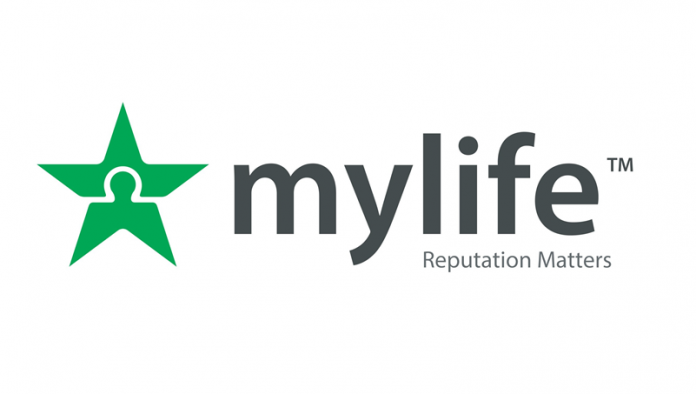 Mylife.com Inc., a California-based purveyor of background reports, and its CEO Jeffrey Tinsley are facing a lawsuit filed by the U.S. Department of Justice (DOJ) on behalf of the Federal Trade Commission (FTC).
In the lawsuit, the Justice Department alleged that Mylife.com and Tinsley deceived consumers with "teaser" background reports that falsely claimed that a subject of search "may have" records of arrest, criminal, and sexual offenses, potential bankruptcies, liens, or legal judgments.
MyLife.com frequently features negative teaser background reports even when the subject of the search had no history of criminal offenses or traffic violations.
MyLife.com lures subscribers with misleading teaser background reports
According to the DOJ, the prominent "View" buttons for "Court, Arrest or Criminal Records" and "Sex Offender Records," along with the statements that the subject of search "may have" such records lead consumers to believe that the searched-for-individuals have arrest, criminal, or sex offender records even if they do not have such history.
Consumers can only view the records of searched-for-individual if they purchase a MyLife subscription. The defendants offer different types of subscriptions such as $19.95 per month. They also offer a discounted trial subscription that costs $1 for a period of three or seven days.
Many consumers complained that they only bought MyLife subscriptions because the defendants lured them with misleading information about criminal or arrest records in the teaser background reports.
Mylife.com and CEO did not disclose material terms for subscription pricing plans
The DOJ also alleged that Mylife.com and Tinsley engaged in misleading billing and marketing practices. The defendants allegedly failed to disclose material terms of their subscription pricing plans before obtaining billing information. For example, a consumer purchasing a 12-month subscription for $6.95 a month does not know whether he or she will be billed the monthly rate or will be charged a lump sum for the 12 months.
Additionally, the defendants failed to disclose to consumers purchasing a premium MyLife subscription that they will be enrolled in a negative option feature — automatic renewal of their subscription.
The defendants only gave California, Connecticut, Washington, and Oregon consumers the option to refuse automatic renewal.
Consumers and regulators filed lawsuits against MyLife.com
Hundreds of consumers complained about the defendants' business practices, including misleading them about the benefits of MyLife subscription, not informing them that they will be charged a total lump sum for the entire length of the subscription, and that cancelling a subscription or obtaining a refund will be difficult or impossible.
As a result, consumers and regulators filed lawsuits against MyLife.com and its CEO. The Justice Department noted that the defendants settled a lawsuit filed against them by the State of Washington in 2012 and by Los Angeles County and the City of Santa Monica in 2015.
In the latest lawsuit, the DOJ, on behalf of the FTC, alleged that MyLife.com and Tinsey violated the FTC Act; the Telemarketing Sales Rule; the Restore Online Shoppers' Confidence Act (ROSCA), and the Fair Credit Reporting Act (FCRA).
————————————————–
Have a story you want USA Herald to cover? Submit a tip here and if we think it's newsworthy, we'll follow up on it.
Want guaranteed coverage? We also offer contract journalism here.  Just be sure you're comfortable giving up editorial control, because our journalists are dogged and will follow the story through to it's conclusion. The story will be published to our exacting standards, without regard for your preferred slant.
Want to contribute a story? We also accept article submissions — check out our writer's guidelines here.