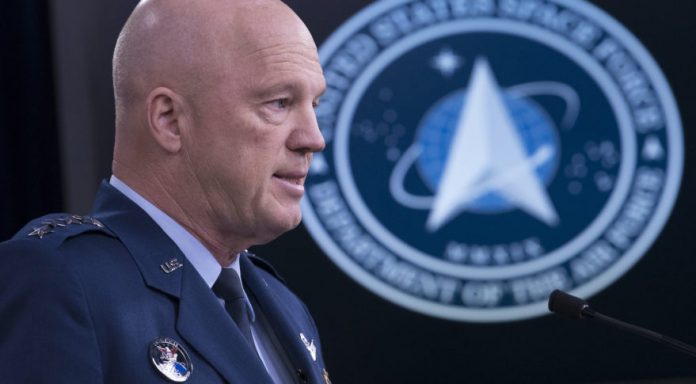 On Thursday, the 8-month-old U.S. Space Force accused Russia of testing an anti-satellite weapon from one of its satellites in orbit. 
General John "Jay" Raymond, the top general of the U.S. Space Force issued a statement. The U.S. is publicly accusing the Kremlin of carrying out a weapon's test in space. This is a troubling new development in the new space race.
The U.S. Space Command (USSC), better known as Space Force had "evidence that Russia conducted a non-destructive test of a space-based anti-satellite weapon." This is the first time Americans have publicly accused the Kremlin of carrying out an anti-satellite weapons test in space.
Russia in-orbit testing of an anti-satellite weapon
For months American intelligence analysts were tracking a pair of Russian satellites, identified as Cosmos 2542 and 2543. Or rather, they were watching one satellite which split into two crafts.
By mid-January, both Russian satellites had floated near a multi billion-dollar U.S. spacecraft known as KH-11, perhaps the military's most powerful spy tool, part of a reconnaissance constellation (code-named Keyhole/-CRYSTAL). The Cosmos satellites were either threatening or surveilling the KH-11. The intent was unclear.