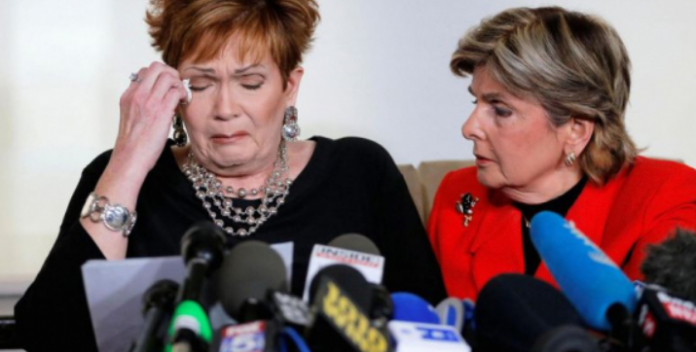 On Friday, Donald Trump Jr. took to Twitter, slamming Gloria Allred, attorney of Beverly Nelson, as reported by Breitbart News. The eldest Trump son's criticism follows Nelson's admission to forging key evidence of her allegations against Republican Alabama Senate candidate Roy Moore.
What Does Donald Trump Jr. Think About Gloria Allred?
Trump Jr. tweeted out the following remarks about Allred on Friday:
I wonder if Allred told her to do that? WE CALLED IT! Gloria Allred Accuser **ADMITS** She Tampered With Roy Moore's Yearbook 'Signature' (VIDEO) https://t.co/pxNhPT90zN

— Donald Trump Jr. (@DonaldJTrumpJr) December 8, 2017
I wonder if Gloria Allred got a conflict waiver before being so helpful to the other side of her case???

— Donald Trump Jr. (@DonaldJTrumpJr) December 8, 2017
The above tweets came after Nelson's admission to adding "notes" in the yearbook which was supposed to establish her alleged contact with Moore. Furthermore, Nelson is currently accusing Moore of groping her and attempting to rape her when she was a teenager. However, due to the forged yearbook, many Americans claim Nelson's credibility is gone.
Additional Details About the Forged Yearbook, Beverly Nelson, and Gloria Allred
From the inception of accusation against Roy Moore, many of his supporters did not believe Nelson or the other accusers. After learning that Nelson misled Americans about the yearbook, some people have become more convinced of Moore's innocence. Furthermore, critics have started to question whether or not Allred knew the yearbook contained forgery. Additional supporters of Roy Moore have also cited the added inscriptions as reasons why Nelson and Allred chose not to submit the yearbook for an independent handwriting analysis.