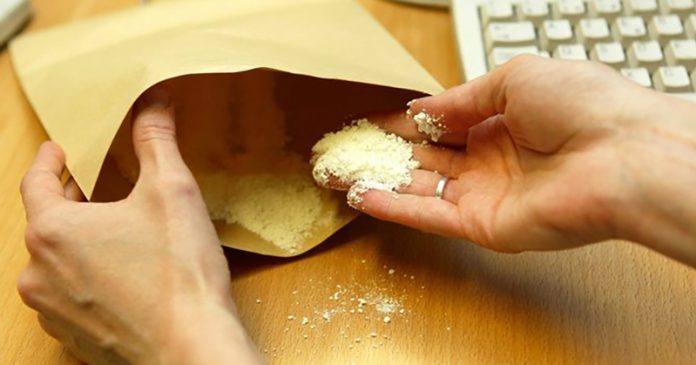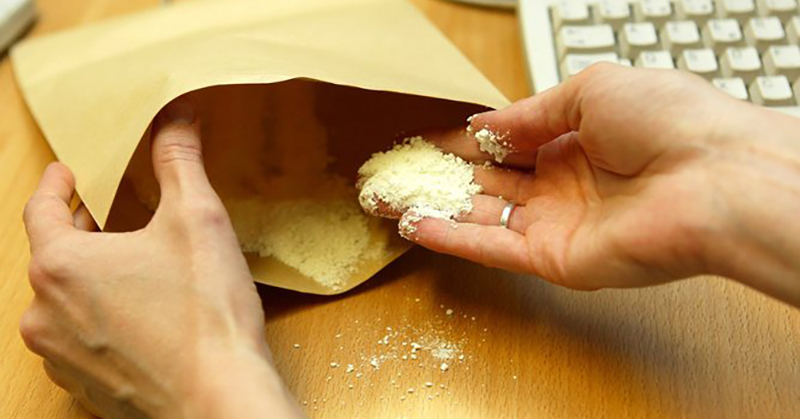 Donald Trump Jr.'s wife Vanessa Trump has been rushed to a hospital after opening a letter containing white powder.
The letter was addressed to Donald Trump Jr., but opened by Vanessa Trump at around 10 a.m. on Monday, Fox News reported.
Vanessa Trump was taken to the hospital as a precaution, police said. Two other people were reportedly also taken to the hospital, according to ABC7NY. The couple has five children, though it was not clear if any were home at the time of the incident.

Police and Secret Service are investigating the incident.

Trump Jr. is the eldest son of the president. He married Vanessa in 2005.

Trump Jr. ditched his Secret Service detail for a period of time in September, reportedly because he wanted more privacy. But his detail was apparently reactivated about a week later.
Huffington Post reporter Tara Dublin mocked the incident by saying that Trump was covering for getting cocaine.
Huffington Post contributor says white powder that hospitalized Donald Trump Jr.'s wife was a cover-up for a coke binge. Totally deranged. pic.twitter.com/E3vrpi6kNg

— Paul Joseph Watson (@PrisonPlanet) February 12, 2018
Other liberals are celebrating the news on Twitter.
Come on anthrax pic.twitter.com/MGyMdi9ymH

— Ashley ♊️ 6/5 (@zoloftshorty) February 12, 2018
Hope she has health insurance, unlike millions of Americans who can't afford it. pic.twitter.com/Nc6l9so7OO

— Votebase (@Votebase) February 12, 2018
Apparently Donald Trump Jr bitch love doing cocaine OU!!!

— Skoowop La Choy (@OgSkoowop) February 12, 2018
Hopefully she sneezed on her husband while she was opening the package.

— Nick (@NickFromJersey) February 12, 2018