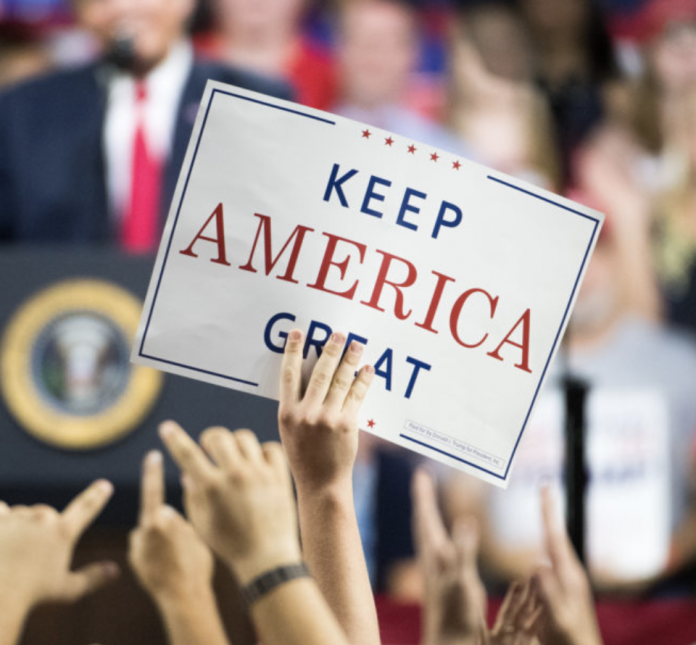 Yesterday, President Donald Trump traveled to Orlando, Florida in order to announce his official re-election campaign.
Per the president's own words, his new slogan for 2020 is Keep America Great.
Everything You Need to Know about the Re-Election Campaign
The president hosted the rally in Orlando, Florida with Vice President Mike Pence, First Lady Melania Trump, and the rest of his family. Following opening statements from Pence and the first lady, President Trump took the stage. The commander-in-chief first began by discussing how he became president in addition to progress made during his time in office.
Tax reform, criminal justice reform and the betterment of the economy are some points which truly resonated with Trump's base. Also, the president discussed the criticality of small government which serves the American people. Another subject of conversation centered around the Russia investigation and Democrats' determination to continue with probes of various natures.
In the president's own words:
"If you want to know how the system is rigged, just look at how they came at us for three years with everything they had; versus the free pass they gave to Hillary and her aides after they set up an illegal server, destroyed evidence, deleted and acid-washed 33,000 emails, exposed classified information, and turned the State Department into a pay-for-play cash machine."
Positive Crowd Turnout
The Orlando Amway Center arena where the president gathered with supporters was packed. Reports have also stated that certain Trump fans arrived more than 24 hours in advance and slept in chairs overnight in order to get the best seats. During the president's time on the mic, his audience cheered and expressed their support for his message.
The 2020 Presidential Election
The president's announcement of his re-election campaign comes at a pivotal moment. Many Democrats are eager to take on Trump in the general election and win back the White House; however, only one of the nearly two dozen left-wing contenders will win their party's nomination. Thus far, former Vice President Joe Biden is the Democrat frontrunner; Elizabeth Warren and Bernie Sanders are right behind in second and third place.
More details on President Trump's plans to Keep America Great will follow in the upcoming weeks and months.