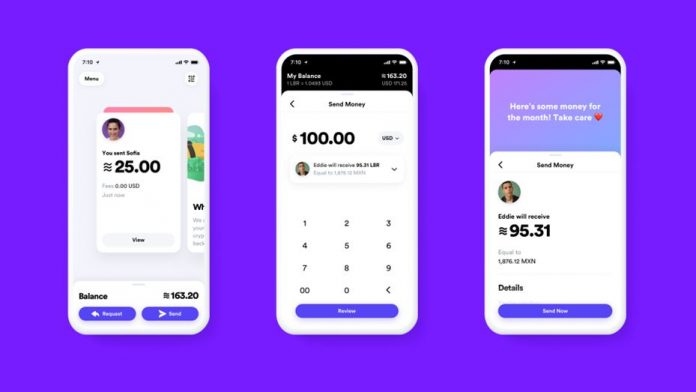 Facebook (NASDAQ: FB) officially announced its global digital currency called Libra, which is powered by blockchain technology.
According to the social network giant, its newly-formed subsidiary, Calibra that will provide financial services and allow people to access and participate in the Libra network.
Facebook hopes to address the lack of basic financial services in developing countries with Calibra, a new digital wallet that enables people to save, send and spend Libra.
The social network giant said Calibra will initially allow people to instantly send Libra to any smartphone user at a low to no cost. It will eventually offer additional services including paying bills and purchasing products.
Facebook ensures that Calibra will be secure
Additionally, Facebook stated that Calibra is secure as it uses "all the same verification and anti-fraud processes that banks and credit card use."
"We'll have automated systems that will proactively monitor activity to detect and prevent fraudulent behavior. We'll also offer dedicated live support to help if you lose your phone or your password — and if someone fraudulently gains access to your account and you lose some Libra as a result, we'll offer you a refund," according to Facebook.
Furthermore, the social media giant stressed, "We'll also take steps to protect your privacy. Aside from limited cases, Calibra will not share account information or financial data with Facebook or any third party without customer consent."
Calibra will only share data in cases when it is necessary—to keep people safe and comply with the law. It will use Facebook data to follow the secure customers' accounts, mitigate risks and prevent criminal activity.
"We're still early in the process of developing Calibra. Along the way we'll be consulting with a wide range of experts to make sure we can deliver a product that is safe, private and easy to use for everyone," according to the social network giant.
The digital currency will be available in Messenger, WhatsApp and as a standalone app by 2020.
Have a story you want USA Herald to cover? Submit a tip here and if we think it's newsworthy, we'll follow up on it.
Want to contribute a story? We also accept article submissions — check out our writer's guidelines here.